Melody + Russell's Wanderlove Story
Her Name: Melody Kay Stevenson
Her Birthplace: Houston, Texas
His Name: Russell Hazen Anthony
His Birthplace: Norfolk, Virginia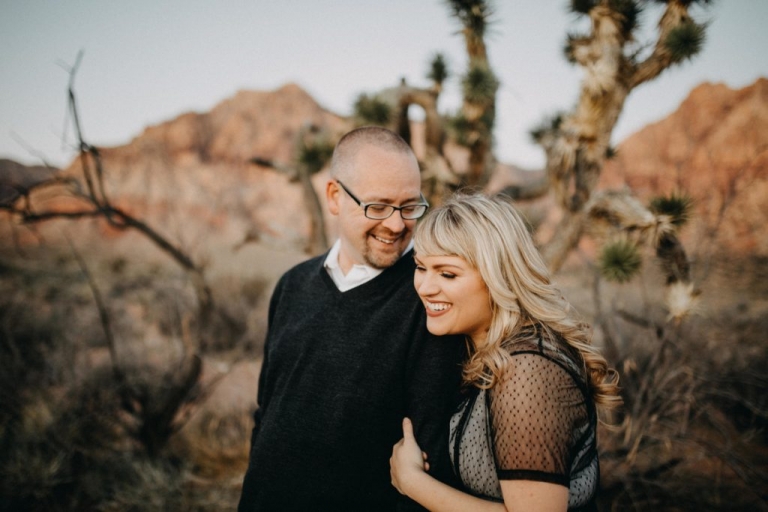 I thought it was only fitting that Russell and I fill out our own set of Wanderlove questions about our rollercoaster relationship (especially after Makayla Renoos of Cranberries & Tea Photography took some awesome couple's photos of us in the gorgeous desert outside of Las Vegas last month!) Some of our close friends who were by our sides through our love story know bits and pieces but I've never shared our story publicly before because we went through some very tough times. But, it's only fair I dig deep and lay it on the table since I always ask the same of the couples I photograph! And, in hindsight, the huge challenges we faced along our very rocky road to love was all ground work for my creation of the Wanderlove concept.
Rarely is the road to love devoid of rocks, bends and mountains.
Sometimes you have to wander to love.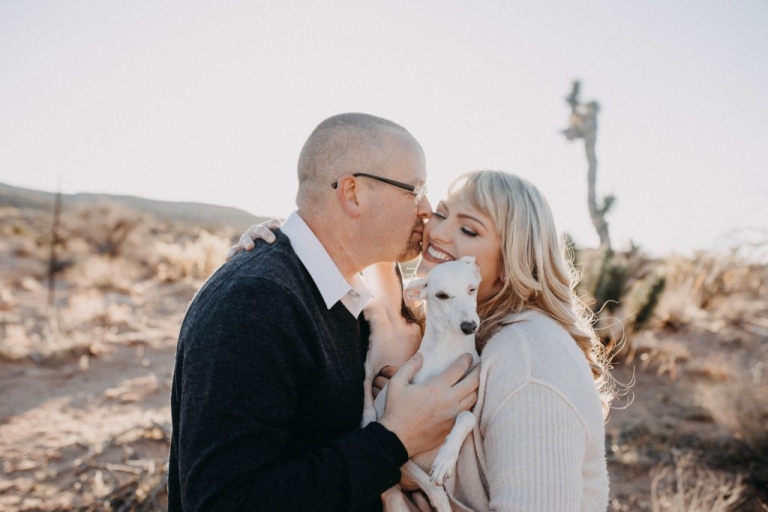 Describe the very first time you met: I'd just returned to Houston from a business trip abroad during which Russell had joined the company as an IT guy. As the Quality Manager, I had to do an orientation with each new employee so I breezed by Russell's office and told him we needed to set up a meeting and that he would 'get to know me very well later' meaning the IT department is historically terrible at quality documentation so I was sure I would have to constantly monitor him. Five years later, I still look back and laugh over that statement because I had no idea how true it was!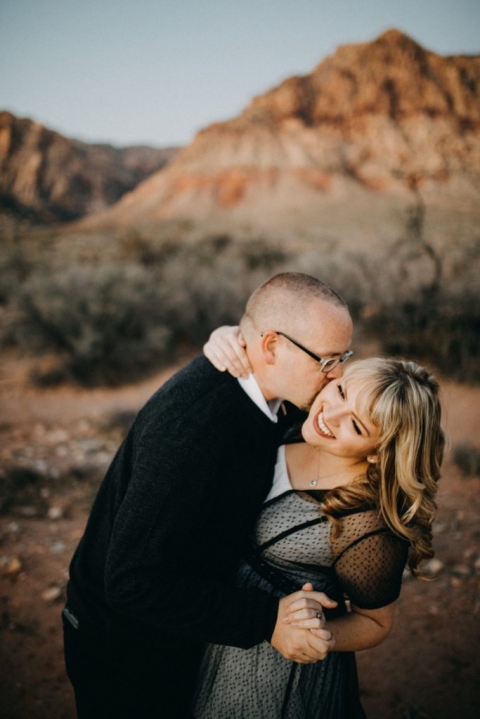 Can you identify specific decisions or life events that brought you together?  Russell choosing to leave LA and take the job in Houston. Also the fact that I didn't know what I wanted to do with my life so I was cooling my heels in an office job while I waited for inspiration or a direction to go in.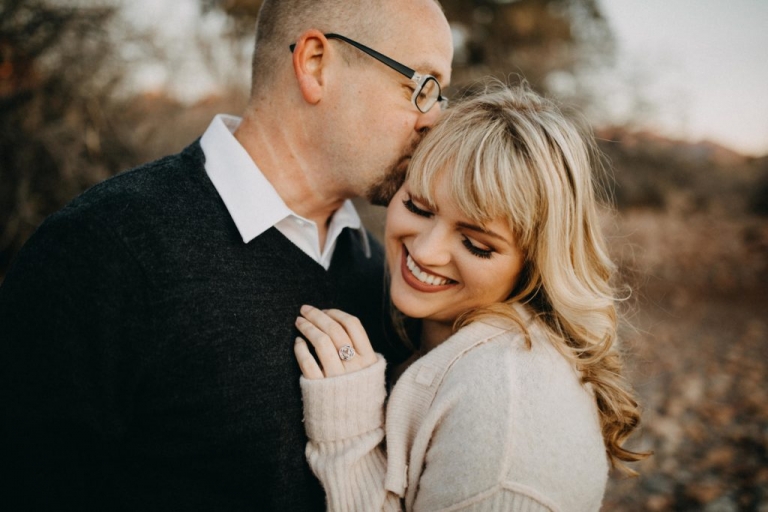 What were your first impressions of each other and what initially attracted you?
Melody: In typical IT guy fashion, Russell was a bit unkept: hadn't cut his hair or goatee in a long time, had these sloppy clothes and clown shoes and I just remember thinking, 'oh! that poor guy! Well, at least he's married!' I know, it sounds horrible and I sound really shallow but that is honestly my first memory of him!
Russell: My first impression of her was… impressive. She had a way about how she carried herself with purpose and determination. She had specific goals and just seemed like the kind of person that was going to accomplish them.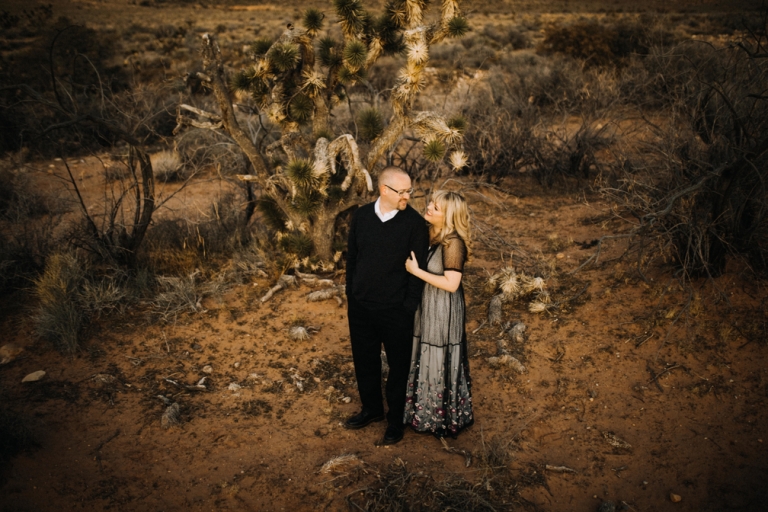 As you saw more of each other, what really made you fall in love?
Melody: Over a matter of weeks, we started spending more time together and it was absolutely his playful personality, quick wit and deeply caring nature that won me over. I quickly realized I could completely be myself with him, all the good and the bad. I didn't have to censor myself as I'd had to do for most of my entire life. He saw who I really was and he not only accepted me but loved me for it. I could also tell really early on that Russell was a guy with a huge heart who had been through some terrible things – people taking advantage of his kindness and patience and treating him poorly – and I really wanted to show him that there are other givers like him, instead of just takers. (Also, he had tiny, perfect Hazen who crawled into my lap the first time I met him and decided that I was his mama so, basically, I was a goner.)
Russell: Her sense of adventure and exploration. Her sense of being able to, despite reality, tackle any situation or obstacle in her path! She doesn't give up even though she threatens to now and then, and always continues to pursue her dreams – or just expand upon them and aim even higher. Also, my dog loves her more than anything in the world.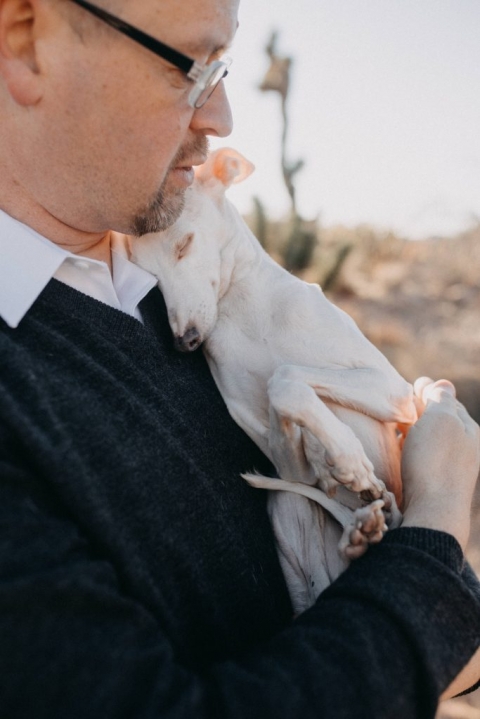 Did your love face any big challenges? Any differences you had to work through?  We faced a TON of challenges. Sometimes it felt like we faced nothing but challenges. Honestly, there were a few points where I wasn't sure we would be able to find a way through or reach a compromise. We come from extremely different backgrounds, had vastly different upbringings and experiences and thus, very different world-views. On top of all that, Russell was at the end of a 10 year relationship that had spiraled into a very dark place which he had to spend nearly two years recovering from. The divorce was very messy and we lost Hazen's little brother whom we both adored. He was absolutely not looking for another relationship – let alone a long term one. This was made much worse by the fact that I'd never been in a long-term relationship and that's exactly what I wanted (and knew I wanted with him) from day one. I had to meter out my love very slowly and patiently and hold back most of the huge range of emotions I was feeling. It took two years of being with each other almost every day, at work and outside of work, and doing almost everything together before he reached a point where he was comfortable calling me his girlfriend. It took close to another year after that for him to first tell me he loved me. Holding on for those three years, many times without hope, was the hardest thing I have ever done. There were so many points of pain and struggle on both sides that it is nothing short of a miracle that we are where we are today.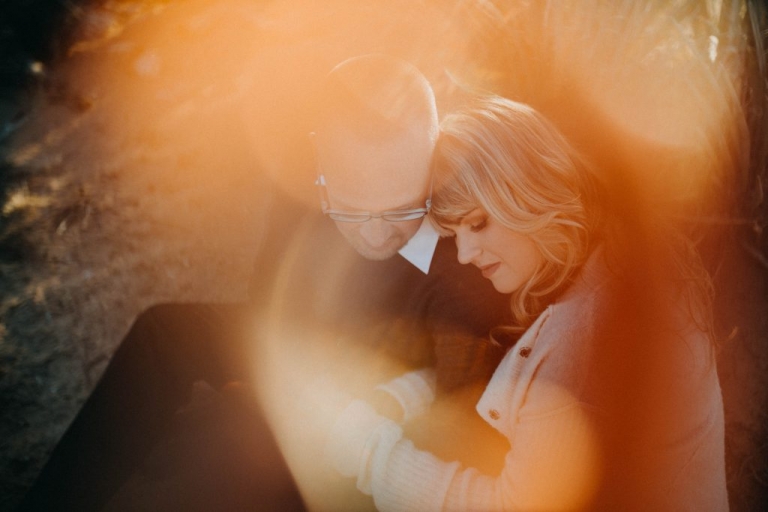 Where do you live now?  We live on the road full time in an RV, roaming all over the US and Canada!!!
What brought you from where you met to where you live now? Russell had purchased the RV shortly before moving to Texas. From the first day I met him, it was clear that he was obsessed with RV life…it was one of the things he talked about the most and I, of course, was completely horrified because my spacious apartment was my sanctuary and I had no clue there was a difference between an 'RV park' and a 'red-neck meth trailer park where happiness goes to die'. So, as I said before, it was a LONG ROAD before I was convinced that this could be my life too. But honestly, it was where I was heading all along, unbeknownst to me. I knew I wasn't satisfied in Houston but didn't think I wanted to commit to just moving to another city. I knew I loved photography but never realized it could be the creative career I'd always dreamed of. I was head over heels for travel and exploration and scraped together every day I could to see new places. Russell was the one that made all of the pieces fit and gave meaning to all the things I wanted but never even imagined were possible. In early 2015, when the Houston economy crashed, he asked if I would consider leaving my home and seeing the world with him and there was no question in mind. It made complete sense to me. Fast forward another year – through his incredibly painful job search and getting rid of most of my material possessions and coming to terms with leaving my family and friends and the only place I had ever lived – and we finally hit the road in March of 2016. In keeping with our track record, the first 3 month were hellish but things only got better over time. Now we are two years into this amazing, unending journey and I would not trade it for any of the conveniences and constraints of a normal life.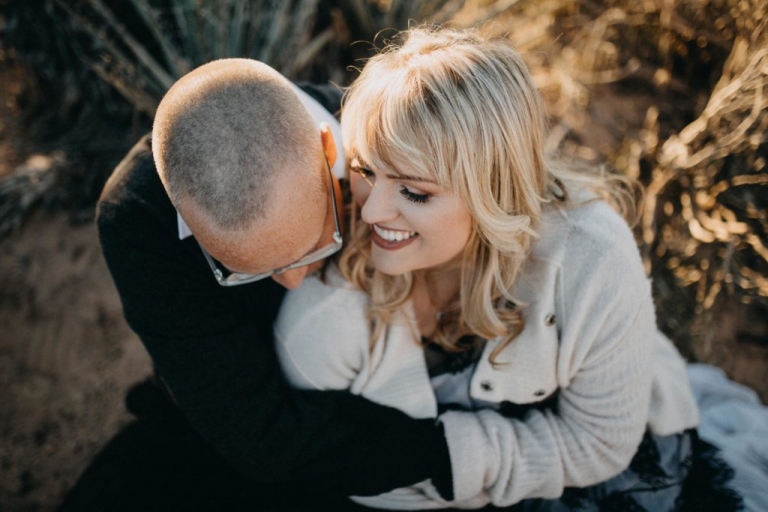 How do the places you have been together help define or shape your relationship? I like to think our love really grew on the road and in far off places. Over those first couple years (long before we moved into the RV) we took so many road trips all over the country together. Every weekend we could leave Houston, we did.  We would play games in the car and have deep meaningful conversations and quiz each other on trivia and I would read books to him while he drove. Looking back, we really bared our souls to each other and I think that's partly how we were able to face all the things that we did.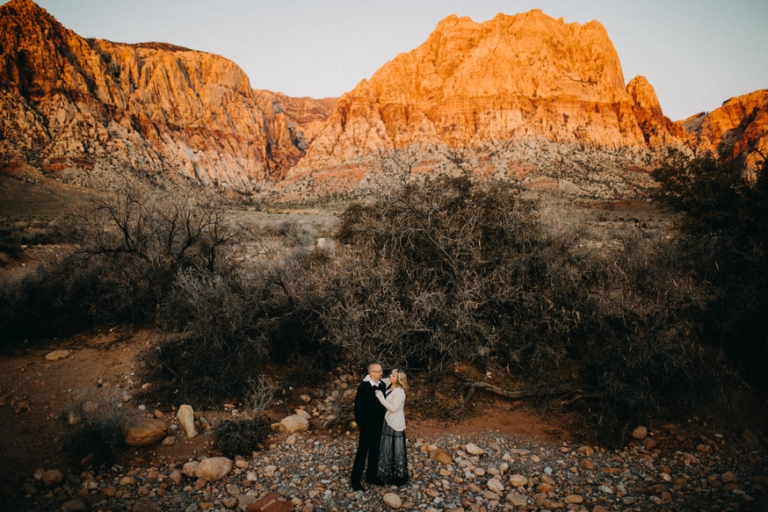 Are there any locations that are special to you as a couple (specific coffee shop, waterfall, city, etc?)
The Outer Banks in North Carolina. Every year, Russell's family rents a house right on the Atlantic ocean and, the first year we met, he brought me along as a 'thank you for being a wonderful friend'. OBX was unlike any trip I had ever experienced. Prior to that, my travel was all about go go go and see as much as I possibly could before being dragged back to normal life kicking and screaming. So the moment we arrived, I immediately asked, So? What are we going to do here? To which Russell replied 'Nothing'. And he truly meant it. You wake up with the sun warming your face, and sleep with the ocean crashing its lullaby and do anything and nothing in between. It was the first time – possibly in my whole life – that I had ever just been present in that time and in those days. Never wishing for something else. Never running towards or away from something. Just feeling awake and alive and content and at home.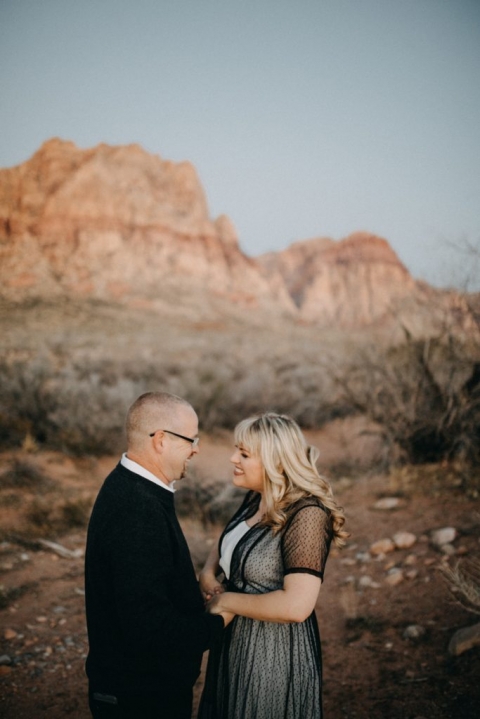 The other place is Washington state. I'd been several times over the years and knew it was one of my favorite places on earth so, when I found out Russell had never been, I knew I had to introduce him. I wanted so much for him to love it like I did. In May of 2015, before we had decided on RV life, we spent 10 days exploring Seattle and the Olympic Peninsula. There were so many amazing moments but, I will never forget the day we were driving along the coast heading to the Hoh Rainforest and the conversation had lulled into comfortable silence for a few minutes when Russell suddenly, emphatically exclaimed out of nowhere, "We are f*cking moving here." And my heart pretty much exploded.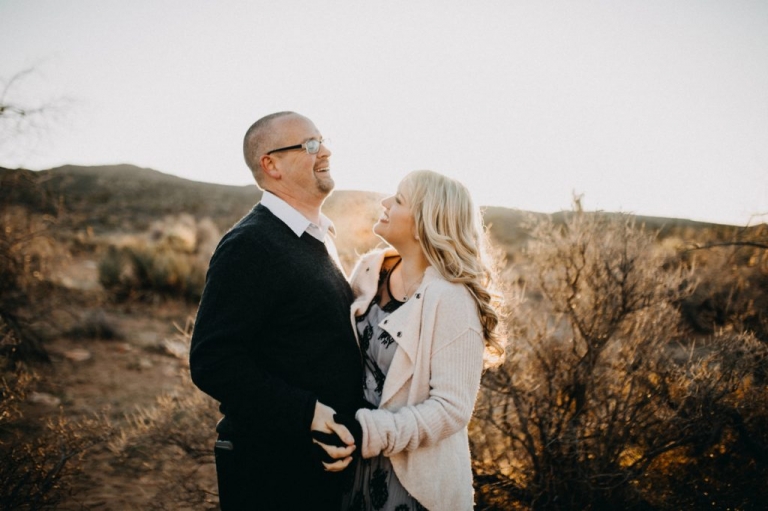 Do you see your location changing in the future? Why or why not? Yes! Basically, every day is the chance to live somewhere new and experience the world. At this point it's difficult to imagine staying in one place for very long but, someday maybe we'll settle down in one of our favorite spots.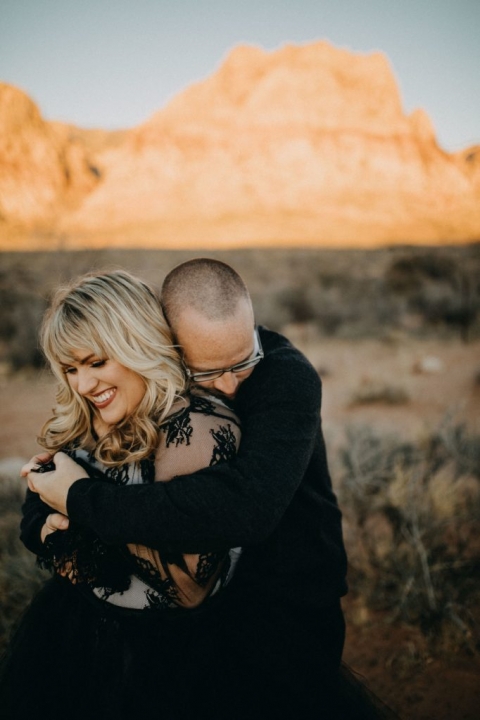 In your own words, describe your style as a couple:
Melody: Playful, loving goofballs that face all the tough stuff life throws at us as a team.
Russell: Constant exploration. Always seeking something new to build upon what we already know we enjoy.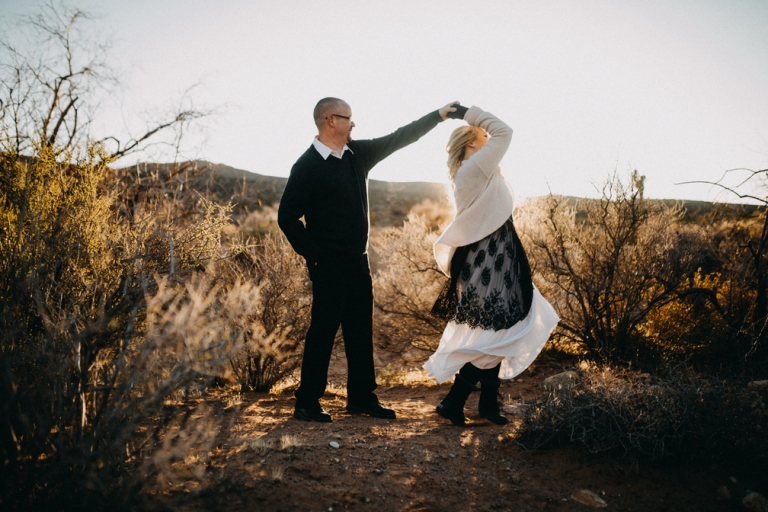 What interests or passions do you share? TRAVEL, food, collecting experiences, a dash of adventure, tons of TV shows we are slightly addicted to…and so much love for our pups.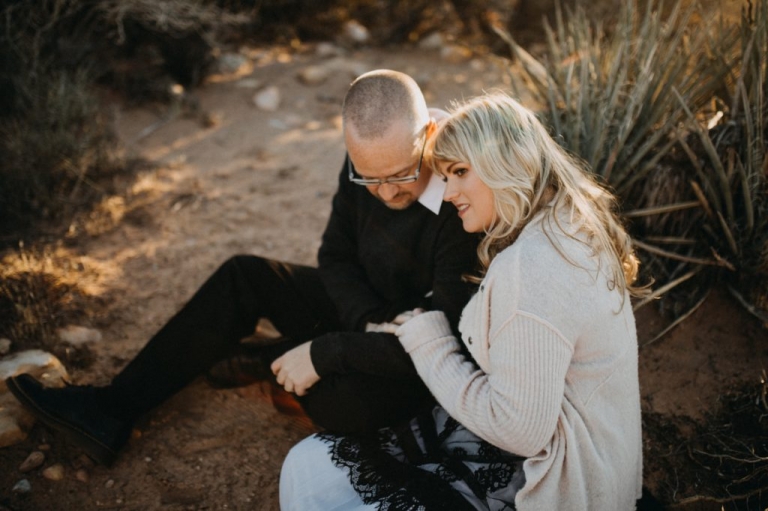 Anything else I should know about you two?  Sometimes I think we have one of the most complicated love stories out there. Sometimes I catch myself wishing that things could have been easier for us in the beginning. I would have loved to experience a romance free of pain and heartache… but I know that the life we have now is so much more meaning because we were put through all those tests and hardship. We wouldn't have the deep levels of trust and love and communication that we do now. We definitely had to take the scenic route to love.