Sometimes the RV and travel trailer are just too much to lug around – especially up into the mountains or on short excursions where you need a quick turn around. My trusty solution to this is car camping in my zippy, roomy 2006 Toyota RAV4 (or as Russell fondly refers to it: the Baked Potato).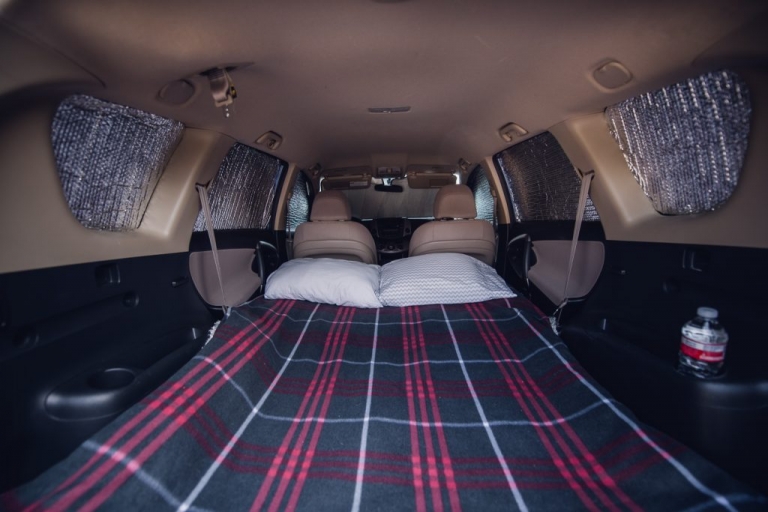 I am hardcore, devoutly in love with my RAV4, despite it's inability to tow my travel trailer (see 2016 sidebar of pain and misery). My car camping began a couple years ago when, to save time and money, I decided to lay the back seats down and give sleeping in the back a shot. Much to my surprise, it was quite pleasant! Over the years, it became a reliable option when I didn't feel like shelling out for a hotel or knew I wouldn't be stopping for long in one spot. Russell and I have managed to both squeeze in the back for a few nights of sleep (along with a pup or two!) but that is definitely the limit of it's comfort level and it is honestly much more friendly to a solo sleeper under 6ft tall.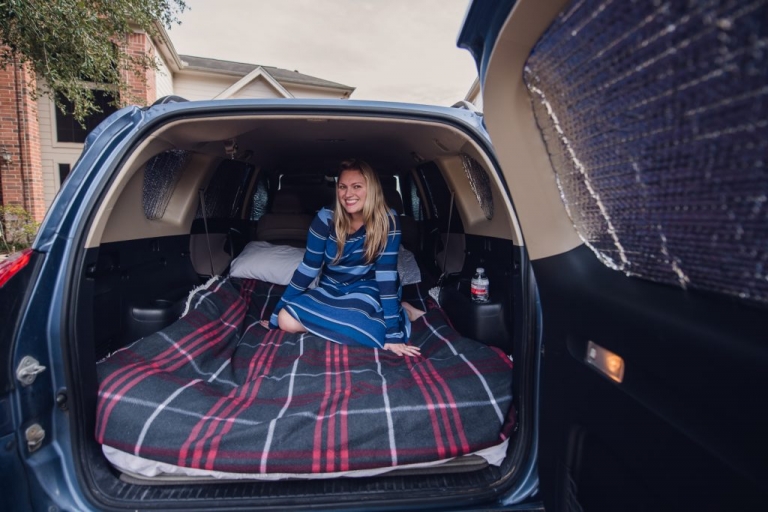 The best spots to park overnight are truck stops or rest stops but often lights come streaming through the windows making it very difficult for me to sleep, not to mention the lack of privacy. So, Russell decided to purchase some Reflectix bubble pack insulation and painstakingly cut the large sheets into pieces that exactly fit into each window of my car! It came together wonderfully because not only does it keep out lights and prying eyes, it also keeps the temperature in the car regulated. The shiny insulation looks a bit like tin foil and the interior of my car is tan…hence we officially christened it the Baked Potato!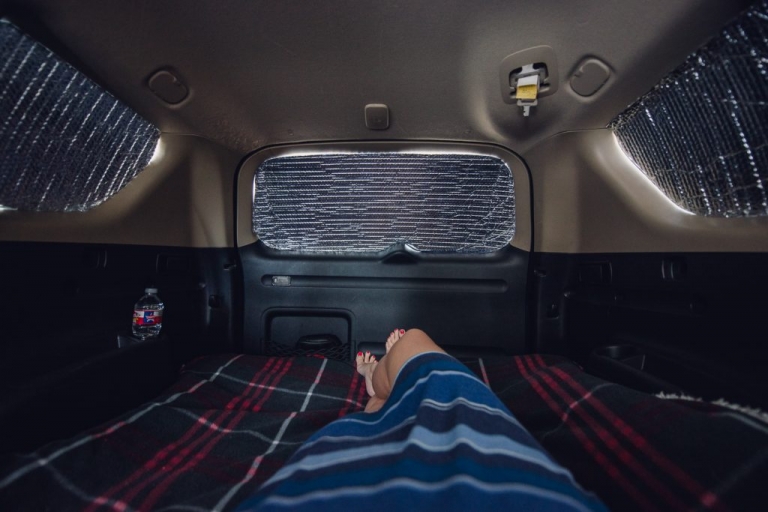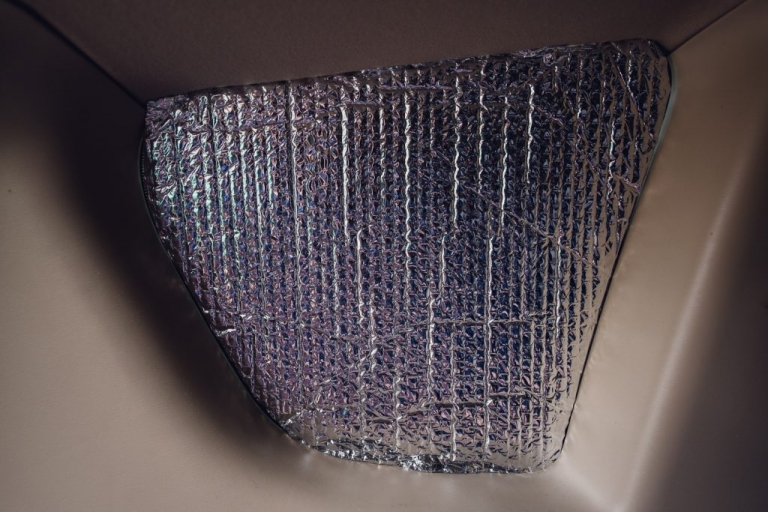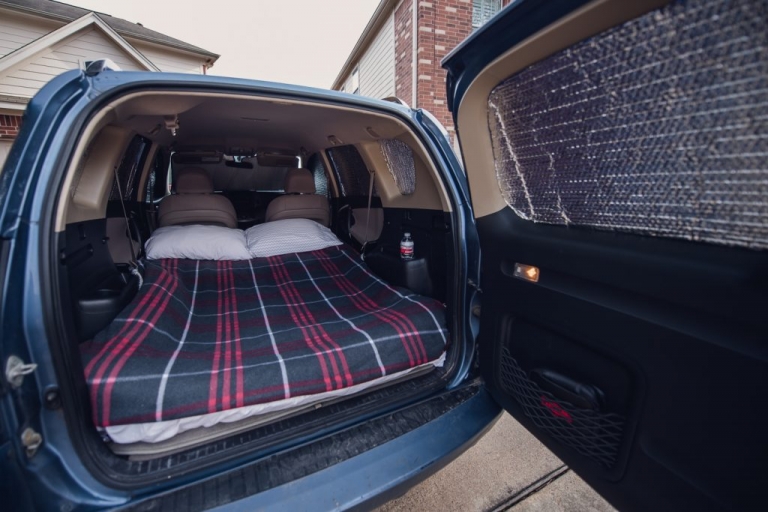 The final step was adding a layer of foam underneath the bedding for added padding and comfort. I even slip my yoga mat under the middle for extra fluff because…mid-30's my hips are turning into something out of the Princess and the Pea. Throw in some pillows and a Handmade Hazen blanket and we wound up with a fantastic bed on wheels!
I am now totally prepped for those 1-3 day, out of the way excursions and we can reserve the RV & trailer for much longer, more permanent moves from state to state.