Lexie + Thomas' Wanderlove Story
Her Name:  Alexandra
Her Birthplace:  Paris, France
His Name: Thomas
His Birthplace: Paris, France
Where did you meet and how? Paris, France. We worked together for a roadshow in Disneyland Paris over 2 months.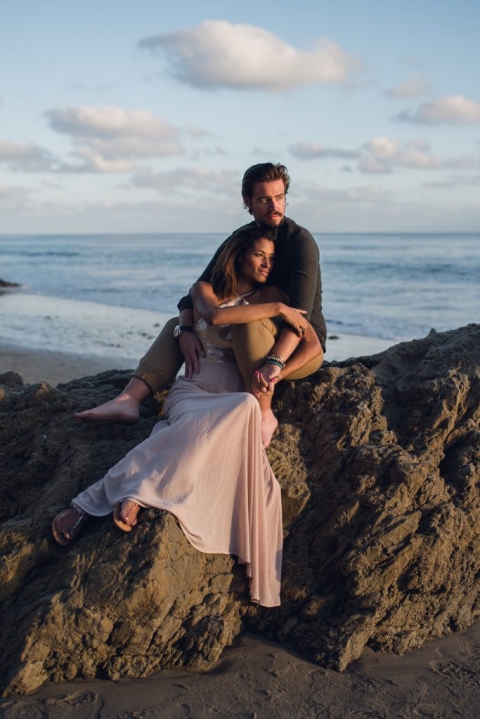 Can you identify specific decisions or life events that brought you together?
We worked together on a team during long days so we became friends and shared some nice moments. At the end of the roadshow, we celebrated with the team during a special party and began to spend more romantic time together. We loved being together and eventually we moved in together. I kept my apartment "just in case" I was wrong but personally I knew I wanted to spend my time with him.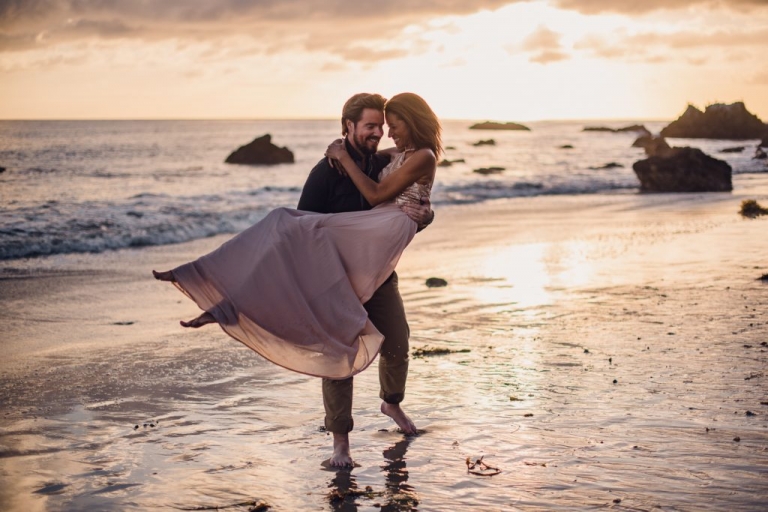 What were your first impressions of each other and what initially attracted you?
Lexie: We were the first two people to arrive (before the rest of our team or any clients) and we sat across from each other in the hotel lounge. We spoke a little bit and I found him attractive but figured it would be nothing more because I never mix work and love. So we spent a lot of time together during those two months discovering each other without expressing any feelings. But, at the end of the event, he came to me and told me that he had been falling in love with me from the very first day we met and would love to have a chance to see me. I was attracted to him too by the end of the event but I had no idea he was my future husband! I was not ready for a new relationship. But, I am a passionate woman so I gave him a chance because you never know… and I am so lucky I did that because he always takes care of me and has loved me faithfully since the very beginning.
Thomas: My first thought was she was the most beautiful thing I had ever seen. But after a wile, getting to know her more, I realized how cool, funny and clever she was and I just wanted to be with her.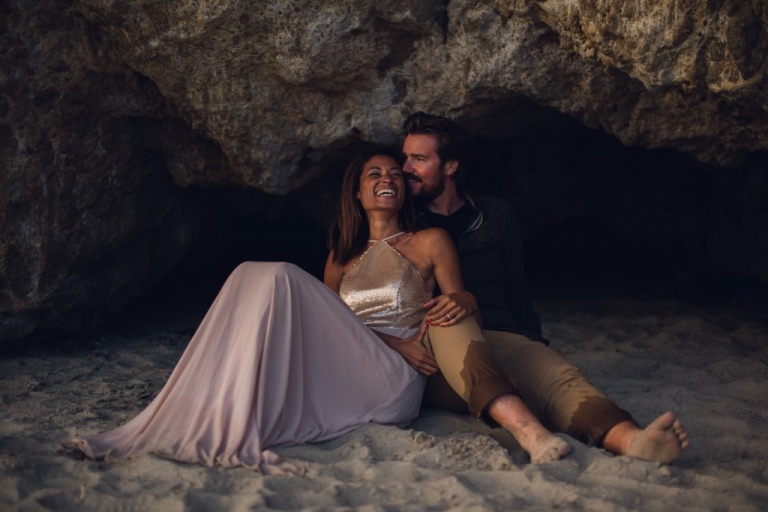 As you saw more of each other, what really made you fall in love?  His kindness definitively. He loves to surprise me and does all he can do for my happiness. It's simple because I just need him – nothing more. Spending time together, sharing our passions, traveling together. We communicate when something is wrong and never took our relationship for granted. Every moment we spent together is precious because times goes so fast. We make it our priority to protect each other and live for the moment.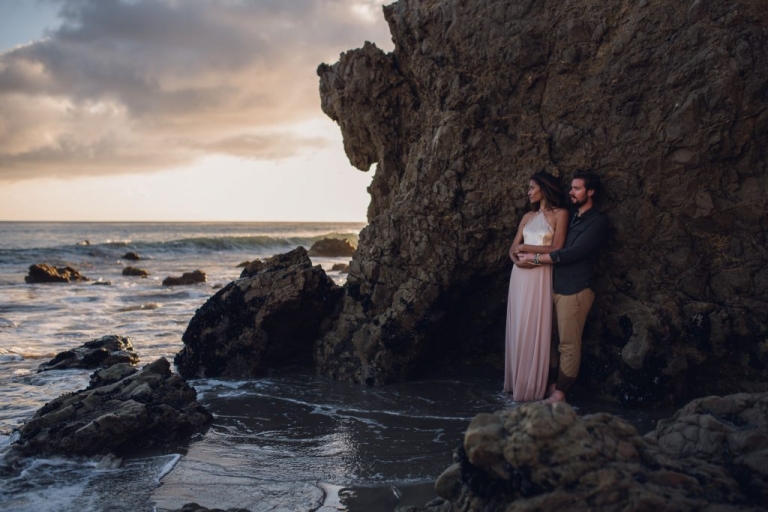 Did your love face any big challenges? Any differences you had to work through?
Lexie: Not really. My fear was being accepted into his family but it worked so well at our first meeting. He has a kind and protective family (so I know where he gets it from!) Of course he is not perfect, but he loves me for who I am and it's not easy every day. I was reborn when I met him 6 years ago.
Thomas: When we first met, we were absolutely not looking for a lifetime partner, but when we started dating, it was obvious that we were made for each other.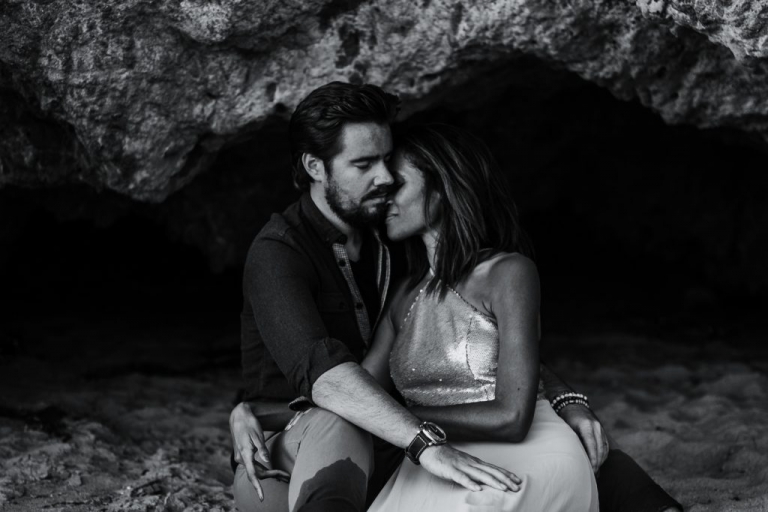 If married or engaged, who proposed and how? When? He proposed.
Actually for a long time, I thought that marriage was not for me. Maybe that's what made me a good wedding planner because I was not dreaming of my own wedding. Before he proposed, we had this kind of discussion about couple life and when he felt that I was ready to say, yes he proposed to me in the heart of Paris! It was so romantic I could not say no!
Seriously, it is all about timing, and ours was perfect. 2 months after the he proposed, we were married in Venice.
Where do you live now?
We are living in Los Angeles… but we are travelers and need challenges in our life so, not sure how long we will stay here 🙂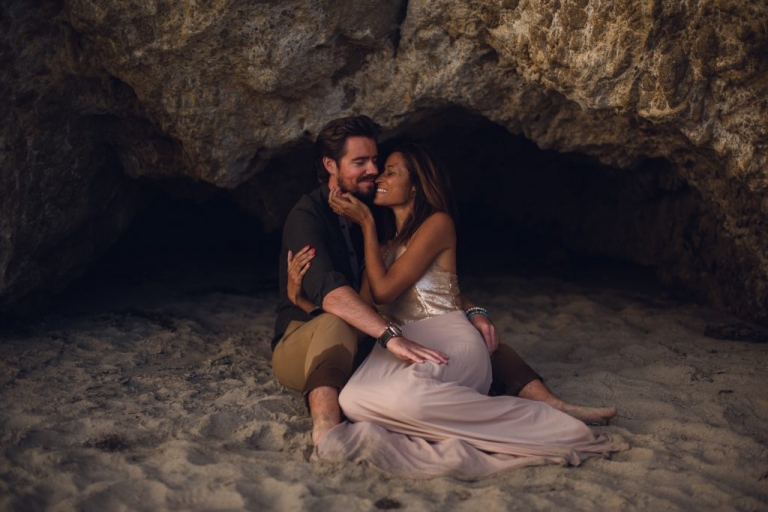 What brought you from where you met to where you live now?
We met in Paris 6 years ago and travelled together a lot. Before we met, he was steward and I was model and we worked as part time planner/coordinator so we both traveled a lot but California was our first long road trip vacation together. Thomas always dreamed of spending time here or living here. So, when we decide to change our life, it was an obvious choice. Every time we came to the US (in particular LA) we felt at home so we decided to open a new event/wedding planning business in LA. We love the Californian life and positive energy here.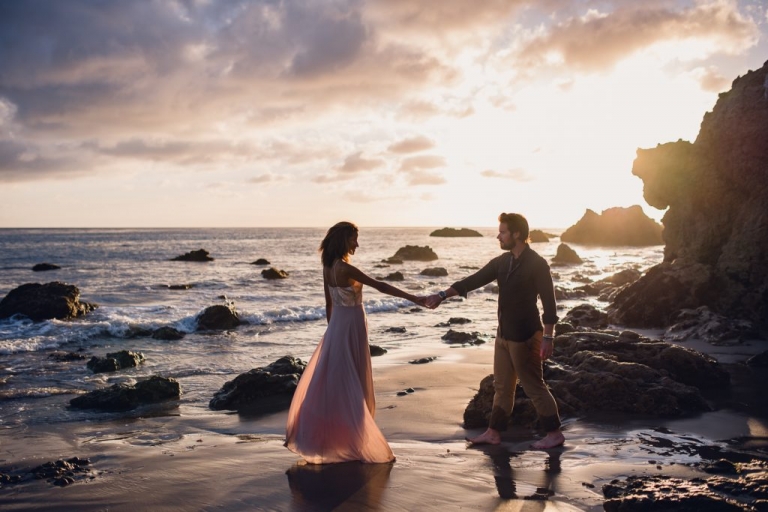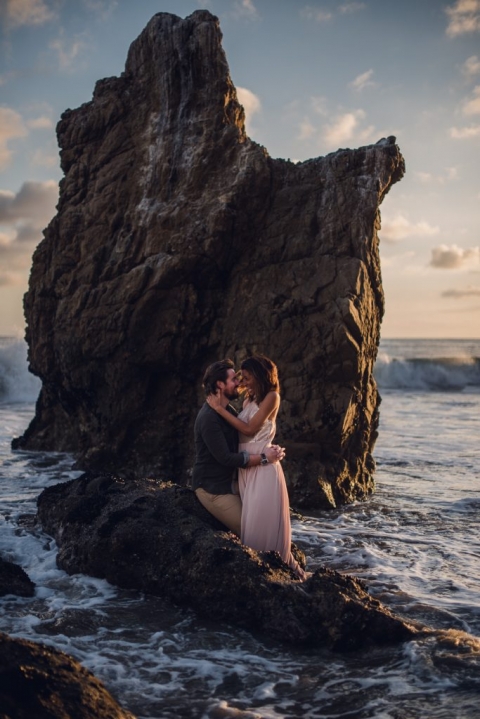 How do the places you have been together help define or shape your relationship?
We love traveling and we love adventures. Tom is a car lover and I am a travel planner so every trip is an adventure for us.
One of the cities forever in our hearts is Venice, Italy where we were married 3 years ago. It was so romantic and having a destination wedding was an unforgettable memory for us and also for our guests. It was the first time for many of them to see Venice so everyone was excited. I never thought I would getting married, but when Thomas proposed to me I wasn't afraid and was happy to say yes.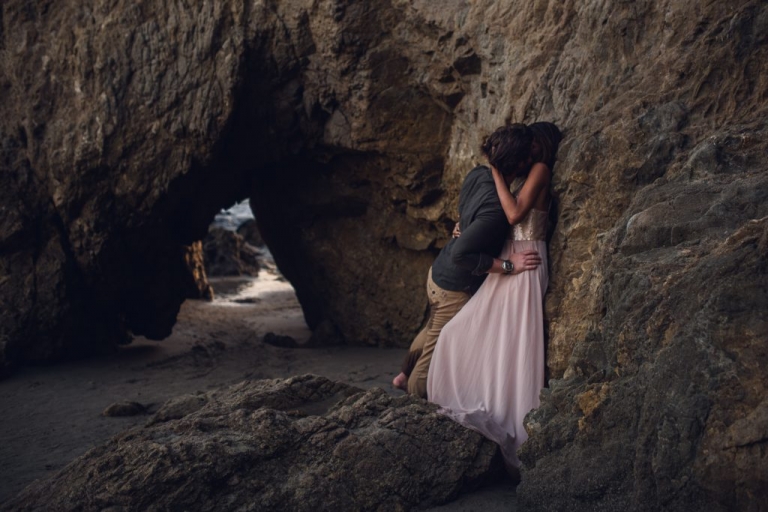 Are there any locations that are special to you as a couple?
Too many places!! London, Paris, Venice, Costa Rica, NYC, Great Canyon, Senegal, Lisbon…we have a place everywhere so my top 5 are:
1. Bauer Paladio and garden in Venice (where we celebrated our wedding) our hotel room had a view on the grand canal, Plaza san Marco and we took boats to go everywhere so, very romantic.
2. Costa Rica: it was our honeymoon and we fell in love with this country (except the terrible traffic). Stunning landscapes, beaches and we were in the heart of the jungle… so impressive! On the last day, we booked a hotel with a private beach on playa del coco and it was so magical!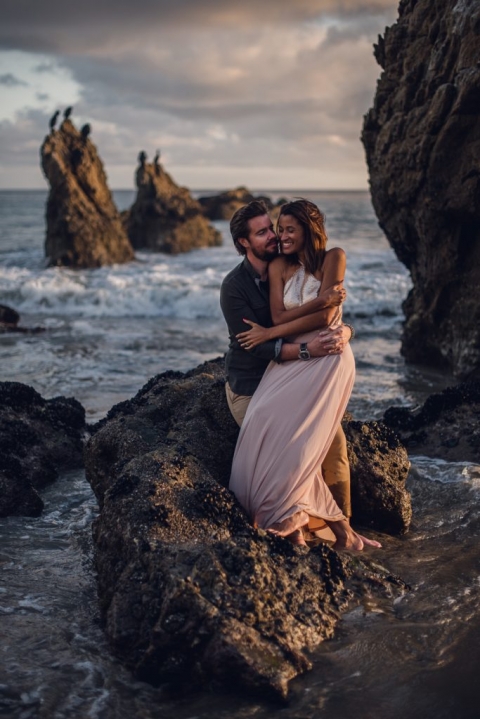 3. In LA, we love brunch at Malibu Farm Cafe at the end of the pier. They have great organic products and during the winter it's the best view on the sea. I also love spending sunsets on the beach relaxing.
4. NYC: we went there for celebrate my 30th birthday and it was unforgettable. We did an helicopter tour and seeing manhattan from above in the sky is breathtaking! We have a lot of great memories in New York.
5. And, of course, Paris. There is so much to do and see. I love walking on the streets, admiring the architecture around the city. It is difficult to choice one favorite place but I will say the "pont des arts" which hundreds of padlocks from international couples in love. That's where Thomas proposed to me!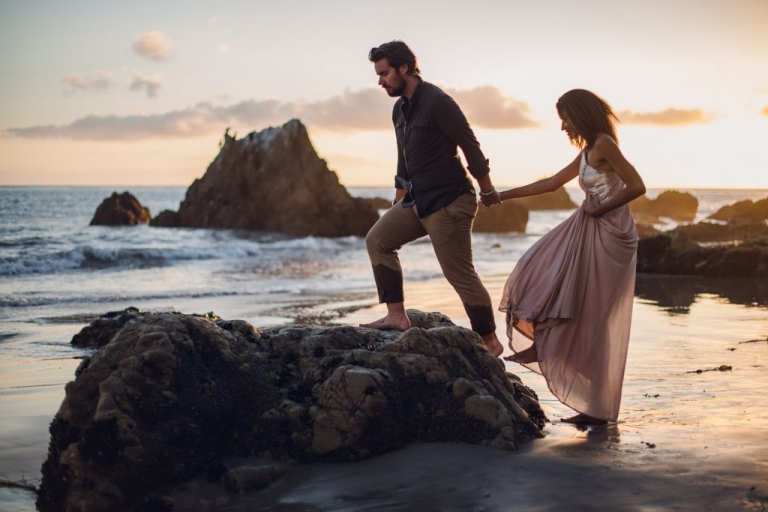 Do you see your location changing in the future? Why or why not?
For sure! We love traveling and there are so many places to visit that might feel like home. South America, French Polynesia or maybe somewhere on the Asian coast…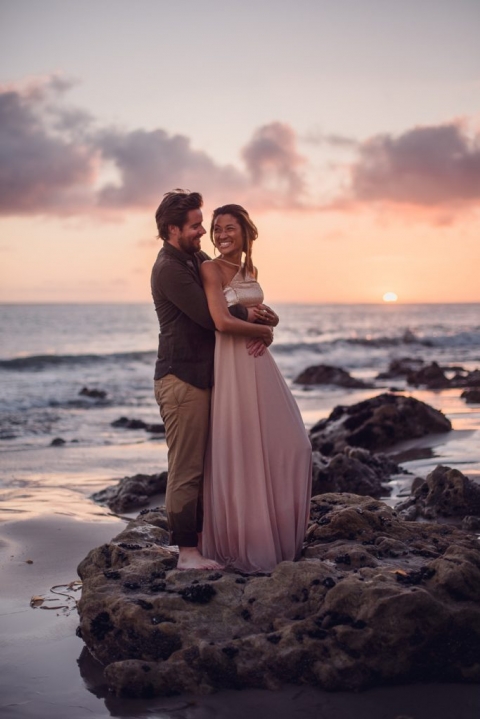 In your own words, describe your style as a couple:
Lexie: We are an adventure, complementary couple. We work hard to have a high level of trust in our communication. It's important to tell each other when something goes wrong without being afraid of having an issue or having the other person overreact. We live for the moment because life is precious and we were lucky to find each other. We both want to see the other happy and, when he is sad, I am too.
Thomas: Casual chic, trusting each other, confident in our future and eager to live and share new experience.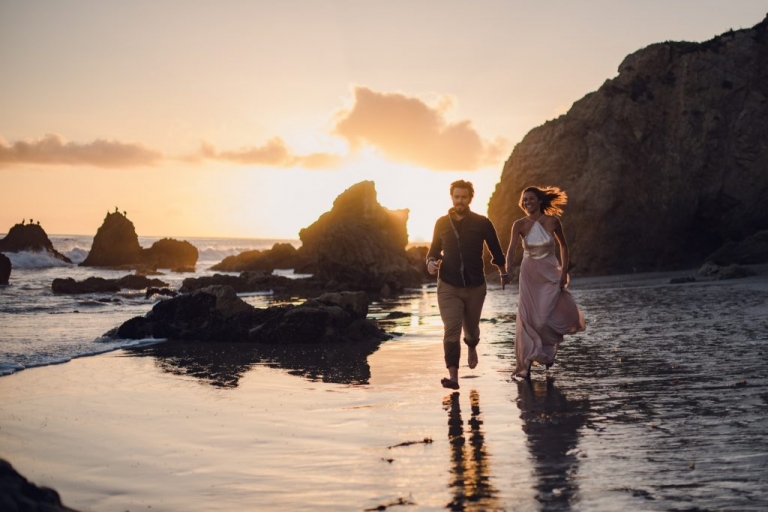 What interests or passions do you share?
We share a passion for traveling, fashion and events.
Thomas is a huge fan of cars (mostly classic cars and Porsche) and also watches. He has educated me on these interests. California was a dream come true for him.
I am a runner and fashion lover so I educated him on the importance of working out (health, body, mind) and, to be honest, he now runs more often than me! No kidding.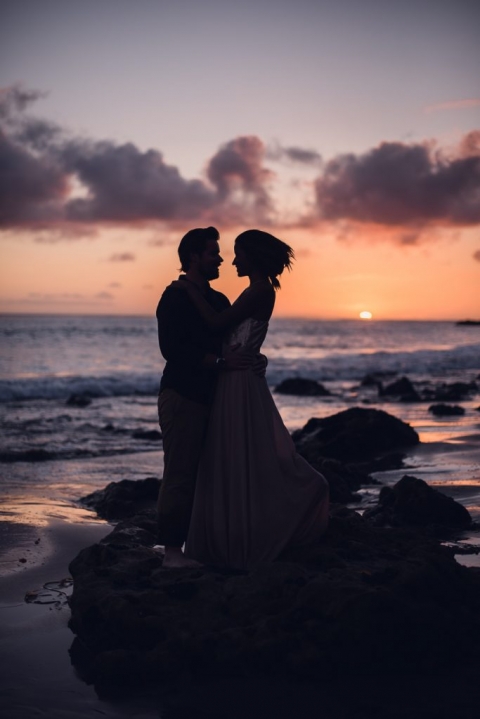 Anything else I should know about you two?
We are both born in September (83 for me, 84 for him). Thomas grew up in Paris, Prague, Kansas City and Miami. 
Our next travels adventures: Peru, Argentina, Japan!