If you're like most people, you don't go out into the wilds of nature every day to make out with your honey, dance around on rocks together and give each other piggy back rides while a photographer follows you around. (It's a bit of a shame of course, because imagine how fun that would be!) Whether you're surprising your lover with an adventure session as an anniversary gift or just swapping in an adventure photo session for your normal Thursday evening date night, it can be a bit of a surprise if you don't know what to expect. That's why I wanted to take a moment to chat about some tips to keep in mind prior to your Couple's Adventure session and give you a little insight about what might happen along the way.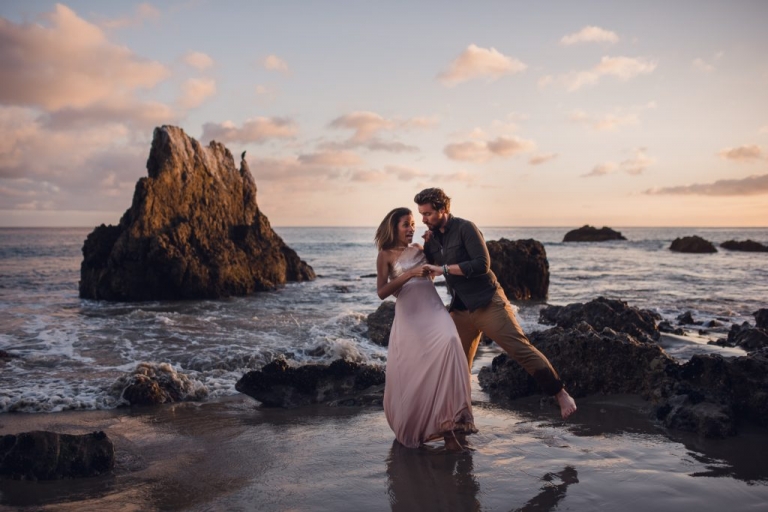 1. Embrace the Mess
Couples adventure sessions are not prim and proper. I can't stress this enough! We are going to fully interact with the landscape and let nature have its way with us. This could mean crazy wind messing up your perfectly styled hair or wading through a little water or mud to get to a perfect spot. A wave might come rolling onto shore higher than you expected and you wind up a little drenched. Or maybe you trip and stumble a little. Basically, when you go outside and explore – anything can happen! And that's PERFECT. The looser and more relaxed and in the moment you are, the better your images will be. And the more mess and adventure we include, the more we take you both outside of your daily routine. Think of this as a super special time for the two of you to act like kids and remember all those feelings of the first time you met and fell in love. Let the mess happen! Which brings me to my second point…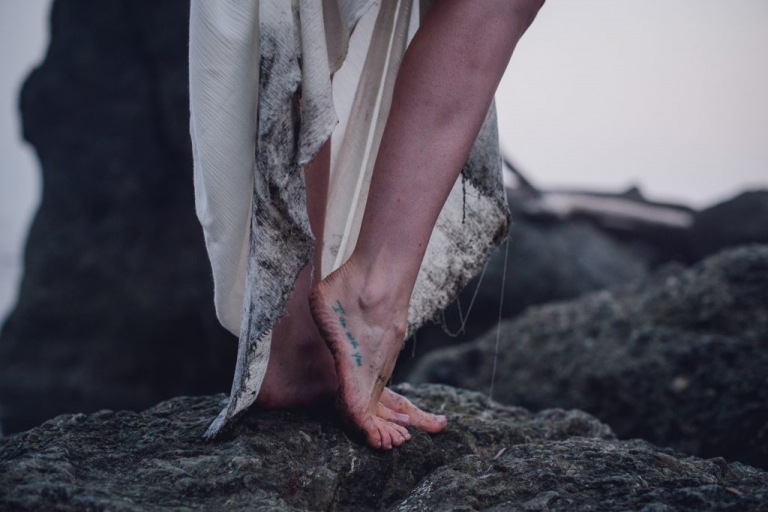 2. Dresses from the Melodic View Wardrobe are made to get dirty!
If you're borrowing a dress or two from my collection, PLEASE don't fret about it being well-loved during our adventure together. That's why I have them: so you don't have to invest time and money in buying a dress of your own that you're hesitant to get dirty and might only wear once. I have chosen them specifically to look lovely among the trees and rocks and waves and that is exactly where they belong.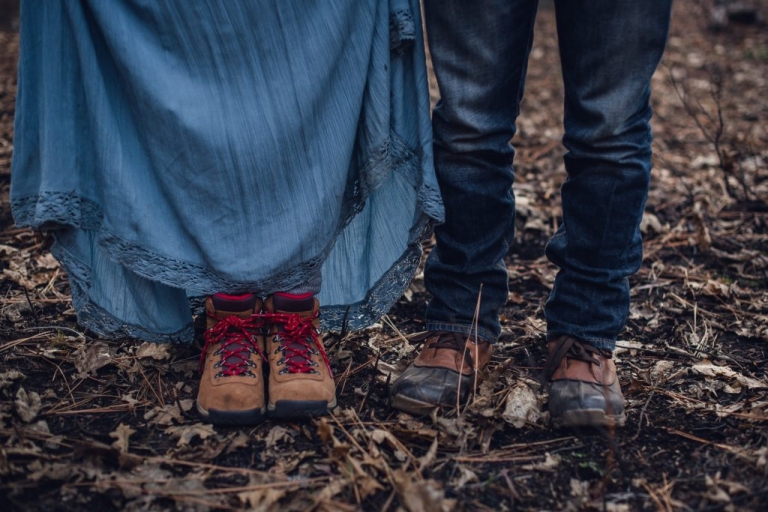 3. Wear proper footwear
Be sure to wear flats or outdoor shoes!!! This one kind of goes without saying but, just to be VERY CLEAR: nature is going to feature prominently and you definitely don't want to be worried about your high heels sinking in the ground or twisting an ankle (or worse) thanks to your wedges that give you a couple extra inches in the photos. I promise you none of that will matter in the end. Your photos will be wonderful because of the amazing connection you have to that other person and you will want to be as stable and comfortable as possible to ensure there are no distractions from being in the moment with each other.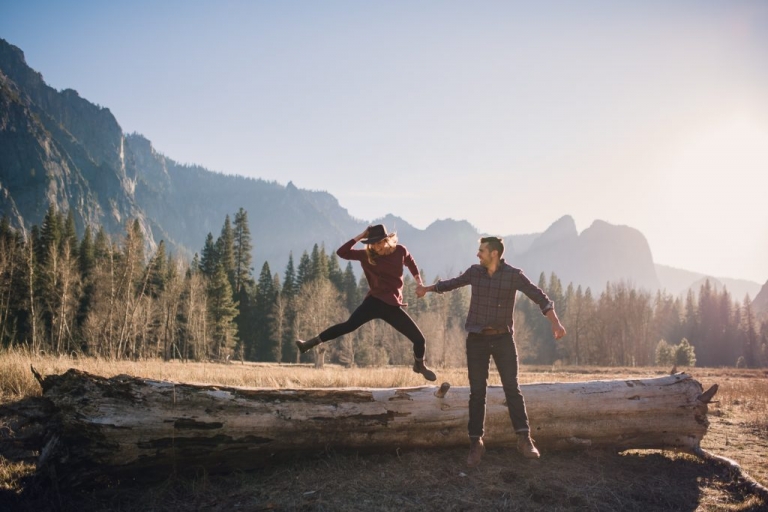 4. You are going to be ACTIVE
When your session starts, we are going to hit the ground running…literally. I love beginning sessions with super active prompts because it gets you loosened up and cuts through any of those nerves about being in front of the camera getting all warm and fuzzy with your partner. Later on, after tons of laughs, we bring it down to a nice simmer and you two have a chance to get more snuggly and intimate. Which naturally leads to my next point…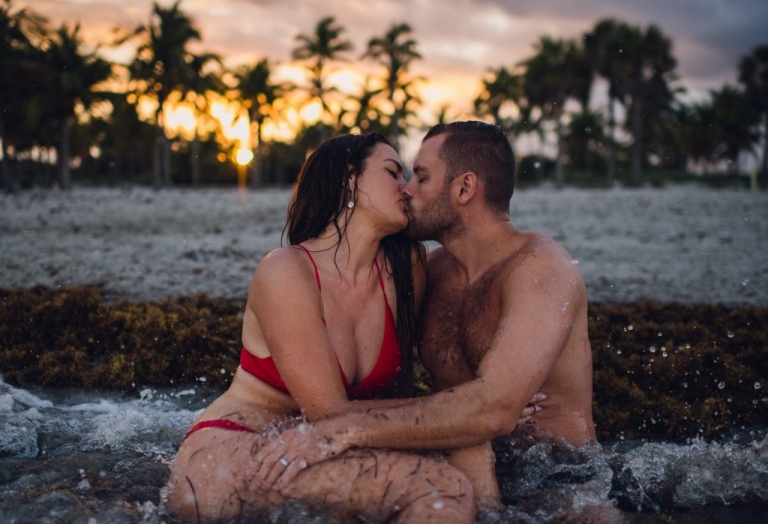 5. PDA is very likely
Not just likely, ENCOURAGED. This is your time to reconnect, bask in your intimacy and kindle that flame. Let that honeymoon feeling wash over you and don't give a second thought to me or the camera.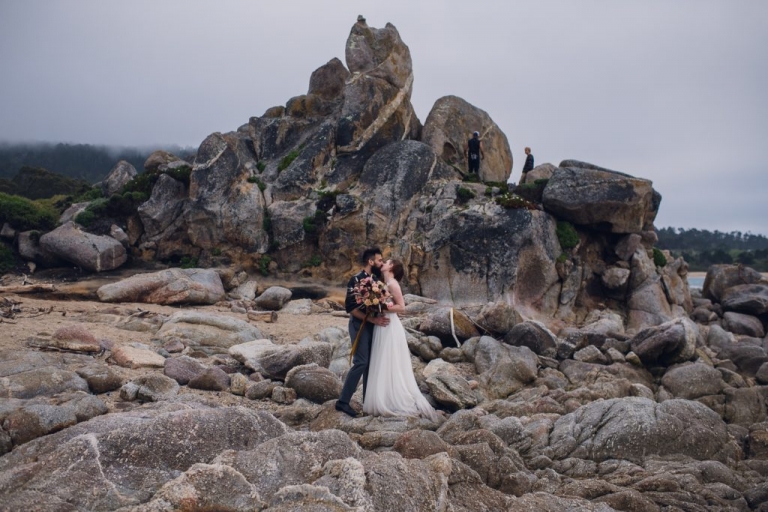 6. You might have an audience
I know having people nearby might prevent you from fully being present in the moment which is why I make every effort to find secluded spots which you can have all to yourselves. However, we will be in public places which means we might encounter a few other humans along our way. Just relax, put any self-conscious feelings aside and realize how jealous they probably are that you get to have this fun-filled time with your other half and don't pay them any mind.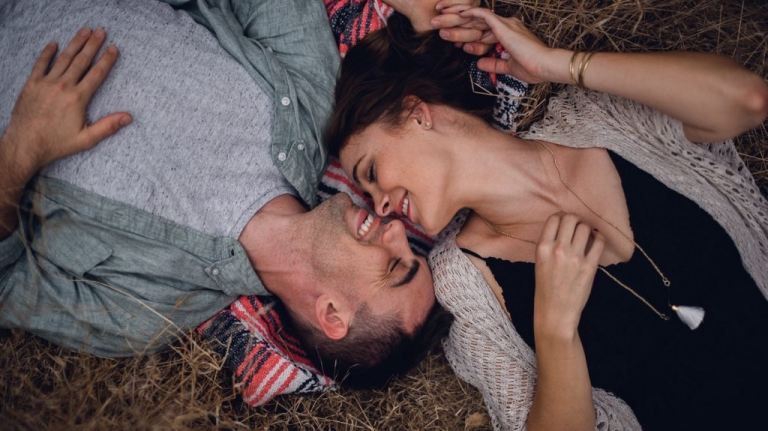 7. Keep an open mind and open heart
This is THE number one point that I want you to take away from this article: adventure sessions are a chance for you to show up for your person and say to them, "You matter to me. I value our life together. I see you and I want to be seen by you." Honestly, in the face of this kind of openness and vulnerability, the rest of the world automatically fades away. You two have a love story unlike anyone else's and no one outside of your relationship can understand everything you have been through and faced together. Your love deserves to be tended to and exalted and documented so that your children and grandchildren will know that they came from a legacy of love. Keep that in your heart and the rest will come together beautifully.