At the end of 2018, I opened a competition asking for couples all across the country to write up the unique decisions or crazy circumstances that led their paths to cross and love to grow. I truly believe each couple's love story deserves to be heard and celebrated so, I began the hunt to find some incredible love stories to honor and share with the world. The competition also came from a place of wanting to give back for all of the wonderful joy that photography (and documenting love stories) continues to brings to my life.
In exchange for the couples' time spent sharing their love stories, I promised to choose a handful of love stories as winners in certain categories that demonstrated unique aspects of love and its many manifestations. Among the entries, there would also be one Grand Prize winner who would receive a complimentary Wanderlove Adventure Session Heirloom package this year. The Heirloom package includes a Love Letter album where the couple writes secret love letters to each other and sends them to me so I can include excerpts along with their images in a gorgeous album!
I was blown away by so many of the entries and reading them was like falling in love with love all over again. So after many hours of laughter and tears and tough decisions, here are this year's winners…
Wanderlove Story Category Winners
Amy + Corbin: Best Second Chance Love Story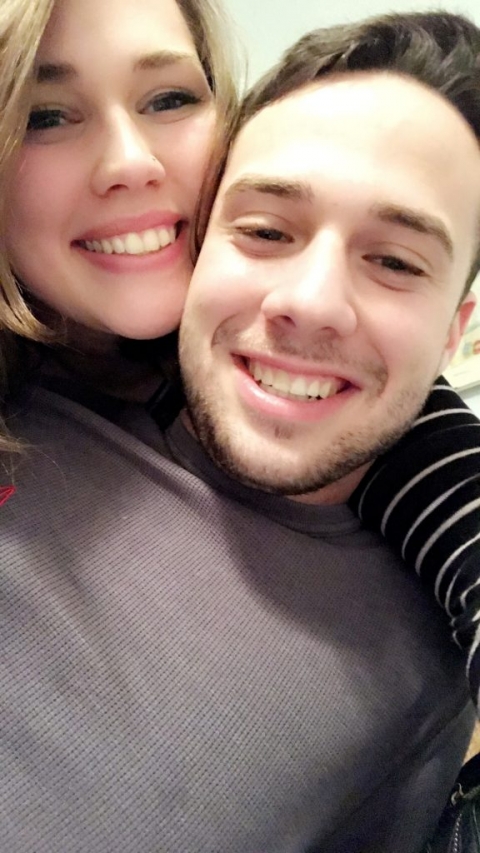 These two cuties were high school sweethearts and each other's first loves. They broke up over something so minor and after 4 YEARS APART, leading completely separate lives in separate states, they found each other again and admitted they had never stopped loving each other. They've been inseparable ever since and are now engaged and planning their wedding!
Beccy + Doug: Best Military Romance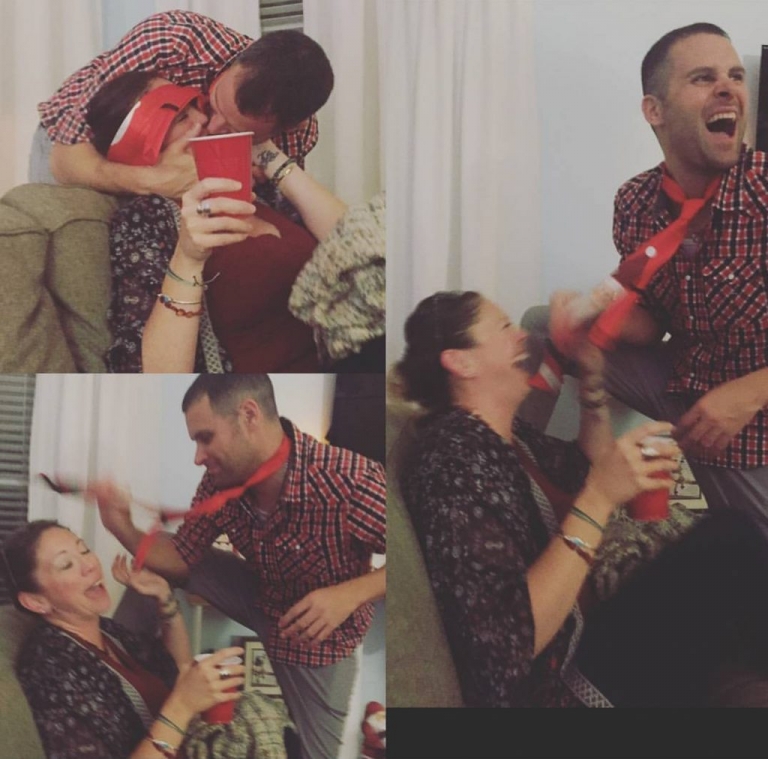 The crazy stars just aligned for these two and set them on a rollercoaster ride! Both New Jersey natives, they didn't met until they each enlisted in the Air Force and wound up stationed together in Texas. They shared their first spark over both loving the Chicago Bears and knew instantly they were soul mates. Two months later they were engaged and expecting!
Megan + Daniel: Best Long Distance Love Story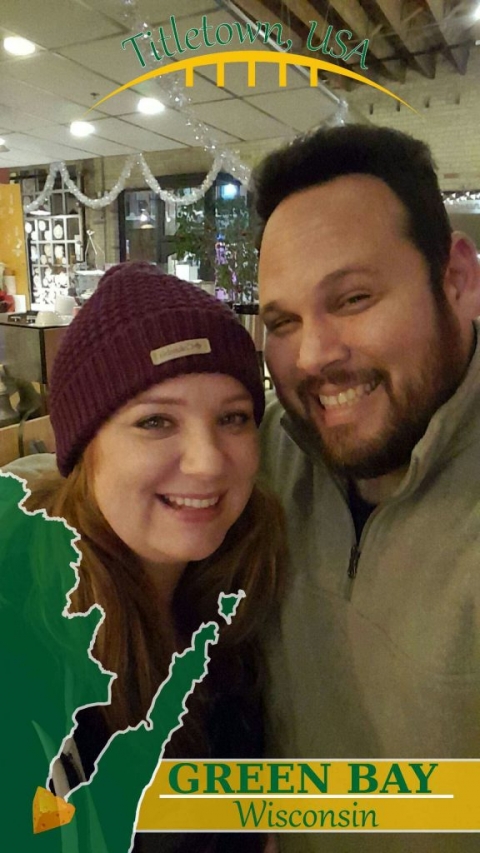 The ballad of Megan and Daniel stretches over 9 states and 2 countries. They first connected online through the slimmest chance when he came to her rescue with travel advice while she was stuck on a trip. After months of chatting, they finally orchestrated an in-person meeting and quickly fell head over heels. They lived in different states for over a year, driving countless hours to see each other before they finally landed a job in the same hospital together and the rest is history!
Kelsey + Jeremiah: Best Third Time's a Charm Love Story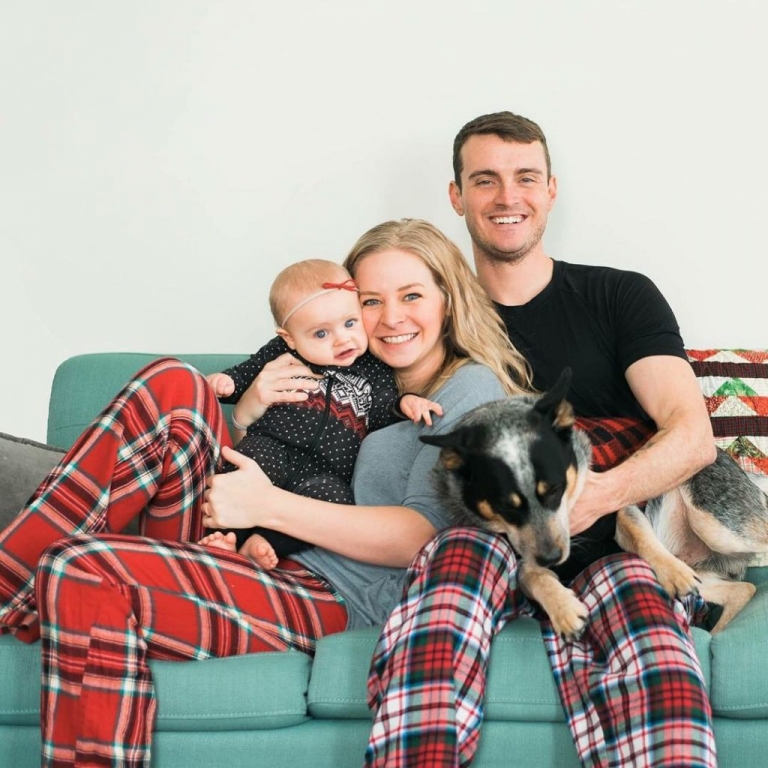 These two lovebirds crossed paths on two separate occasions but were left with less than glorious impressions of each other both times. However, when they were later assigned to the same office together, their paths crossed a 3rd time and they fell in love. 7 years, 4 states and 1 baby later, they are still going strong!
Melissa + Zach: Best Small Town Love Story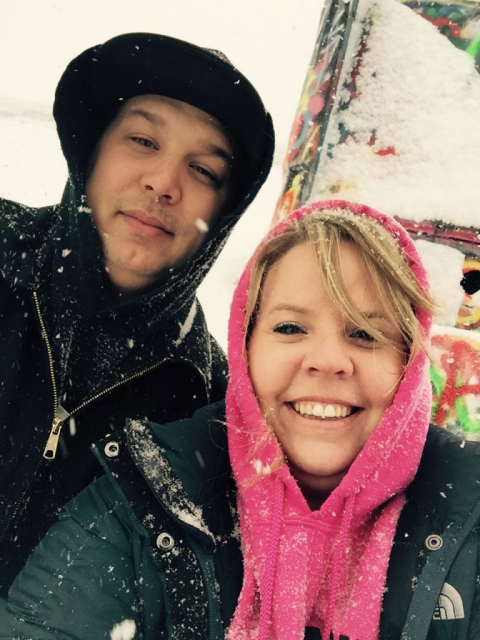 These two are from the same small town and, despite their paths and families and social circles constantly intertwining over the years, they never met or remembered each other. They even found old photos they were both in together but still, they have no recollection of each other. Years later they met out of the blue and instantly fell in love. They both agree that it was fate and you don't meet the one you're meant for until you're supposed to. It's all about perfect timing!
Each of these category winners will receive a gift certificate to apply towards a Wanderlove Adventure session in a destination of their choice!
Now, before I announce the Grand Prize winner, I want to take a moment to give out a very special love story award that had me laughing and crying all the happy/sad tears in the space of just five minutes.
Special Winner of Hazen's Choice Award
Cassie + Zak: Best Fairy Dogfather Love Story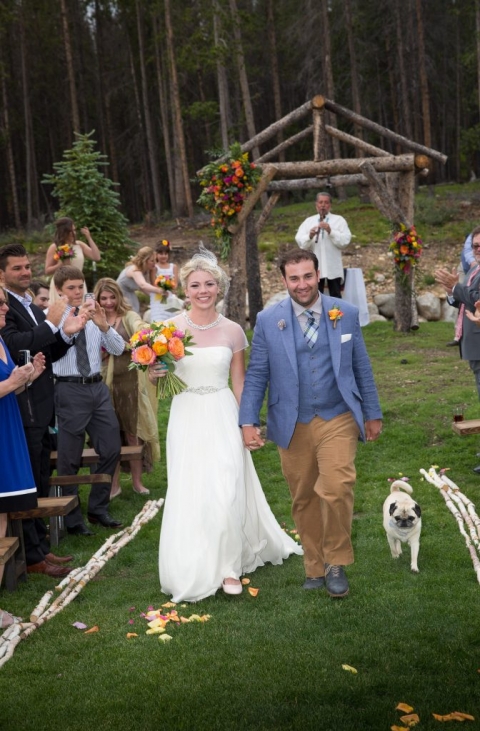 Meet lovable, winsome Pug pup Darth. Darth knew that his human was destined to fall hard for a very special girl working at his doggy daycare so he did his very best to cozy up to her and win her love on his dad's behalf. Once she was head over heels for him, Darth pushed for an introduction. Unfazed by the knowledge that his future mom was about to leave for the Peace Corps, Darth worked his magic and, with a little help from fate, the three became a family. When his parents were married, Darth graciously accepted the position of best man and they spent several more wonderful years together. Six months ago, when his parents found out they were adding a human kid to the mix, Darth knew his work in this life was done and he took his final bow. His parents are forever grateful that he knew what was best for them long before they ever did and took matters into his own paws. Fairy dogfathers do exist. <3
Grand Prize Winner
Kristin + Christopher: The Redeeming Power of Love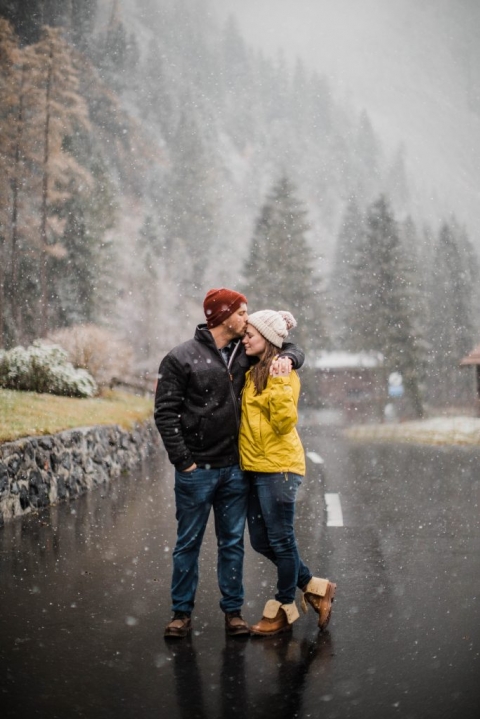 Kristin was surviving her 8th year of an abusive marriage when she met Chris. He was the best man at a wedding she was photographing and over casual conversation throughout the night she realized she felt relief – something she hadn't felt in years. She quickly saw that a man she had just met had shown her more genuine kindness and care than the man she was married to for nearly a decade. Two weeks later, she left her emotionally, physically and mentally abusive marriage and chose to begin again and pursue happiness. Chris wholeheartedly saved Kristin's life and showed her what love really is. This was the most serious, heartbreaking and, in the end, powerful and redemptive love story.
Thank you so very much to all of the couples who entered! I truly appreciate your bravery and willingness to share all the peaks and valleys of your love stories with the world! I look forward to opening the call for submissions every year and continuing to spread the joy and happenstance of Wanderlove.

○ ○ ○
Melody is a full-time nomad who calls an RV home while roaming all over the western US and beyond for couple's adventure photography in the wilds of nature. Her style is cinematic, romantic and richly colored and she believes that the beauty and chaos of nature, with its twisting paths, coarse landscapes and breath-taking wonder is a poignant analogy for relationships. The Pacific Northwest will always hold a special place in her heart but, life is short and the world is wide so check out the travel schedule to follow along with her adventures.
○ ○ ○