2018 was an amazing year, no question about it. We pulled off a loop of the entire US in the RV (Texas-Nevada-Oregon-Washington-Michigan-Ohio-New York-Virginia-North Carolina) with dozens of trips in between via plane to Colorado, California and Texas. In Spring, we survived long weeks and months apart with Russell living in Dallas for work 75% of the time. In Summer, the pups and I survived a potentially catastrophic accident with mere bumps and bruises, causing everyone to slow down and take stock. In Autumn, I spent a month abroad in Spain, Morocco, Ireland and Scotland. In the Winter (both the first month of the year and the last two) we spent time in Houston reevaluating what we really want from our life on the road and accomplishing some big goals. While Russ and I eagerly agree it was our favorite year on the road so far, there are several things we have decided to change going into this year.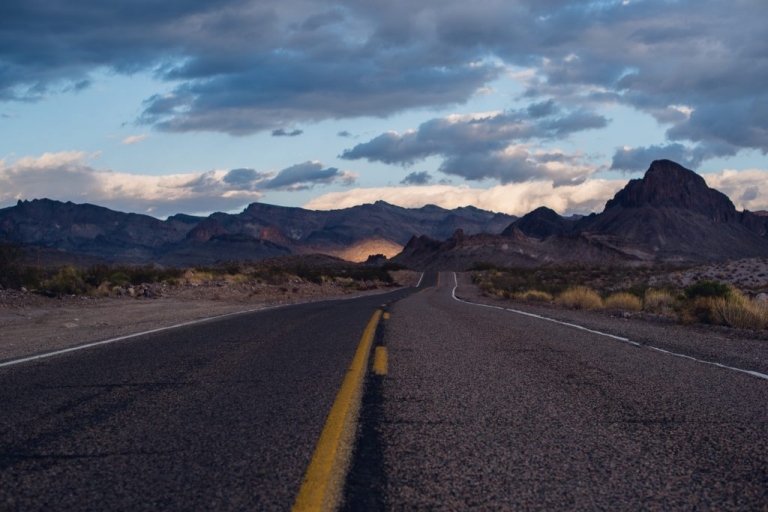 Part of this change comes from a refining process we've gone through over the last 3 years on the road. No one gets it right in the beginning of their nomadic journey and we were no exception! In 2016, I went into this lifestyle determined to see as much as humanly possible as quickly as possible with the false idea my time was limited and would soon be wrenched from my grasp (learned behavior from years in a cubical with only a precious few weeks allotted to use as my own for exploration). Over the years, I've begun to learn (painfully slowly) to ease my death-grip on my time and my desire for experiences and to let them come when they may. Planning is sometimes necessary to ensure comfort and success…but sometimes planning is the death of joy and wonderment. I continue to struggle with this paradox and grapple with understanding the difference and committing to a balance. The world will (likely) not fall into the ocean in the next couple years so I can take a deep breath and learn to saunter around these stunning states instead of gallop like the wind across the plains.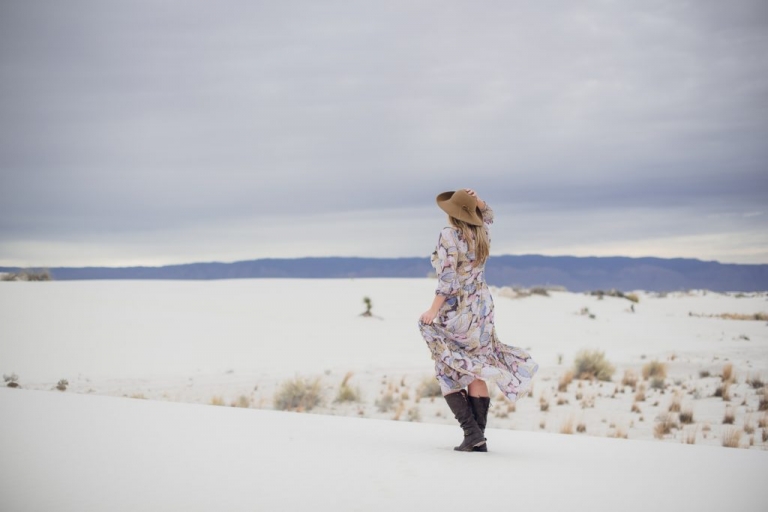 This was never made more clear to me than the last several months of 2018. The accident on July 1st left us reeling and shocked at how closed we'd come to disaster. I vowed to slow down and really pursue enjoyment vs. volume in my travels but, alas, the rest of the year was already crammed with logistics and commitments. We bounced from Michigan to Texas to Indiana to Texas to Colorado and back to Texas in just the month of August alone. September was a mess of New York, Delaware and Maryland before I flew to Europe on the 17th and Russ followed on the 28th. While traipsing across Europe was delightful, I couldn't help but feel the cracks of exhaustion setting in which, in truth, dulled my excitement and energy and left me feeling lackluster during parts of what should have been the highlight of my year. Upon our return to the US, we breezed through the Carolinas before setting our sights on Houston.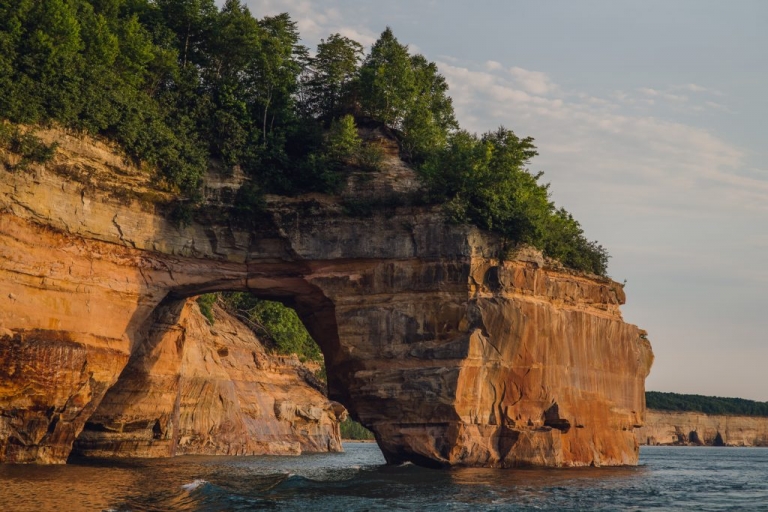 After the glow of the first few days of being 'home' faded, I was primed for a hard crash. The second week of November brought something I hadn't dealt with in many years: depression. Despite my seemingly glamorous life of travel and photography and endless experiences, I had failed to take time to rest and listen to my mind and body and give them the break they so desperately need and are continually denied. The remainder of November and December were the hard reckoning I so needed and would have done anything to tamp down and avoid. My productivity – both in my business and personal life – came to a screeching halt. I couldn't bring myself to write a single instagram post, much less a blog post. Some days it was a struggle to even get out of bed. I took a long, critical look at my life and my business and waited (extremely impatiently) for some clarity. By early December, I was able to make the decision to give myself the rest of the year off, despite the backlog of content that needed creating and my sagging SEO scores and waning followers. I decided to give myself this time – GUILT FREE – to just be. The weeks that followed were lighter and more hopeful and, slowly, productivity returned along with a healthy appreciation for intentional days off and holding myself to my personal commitments. So, in light of the break-neck pace of the last year and the desire to do things differently in 2019, we've enacted the following parameters: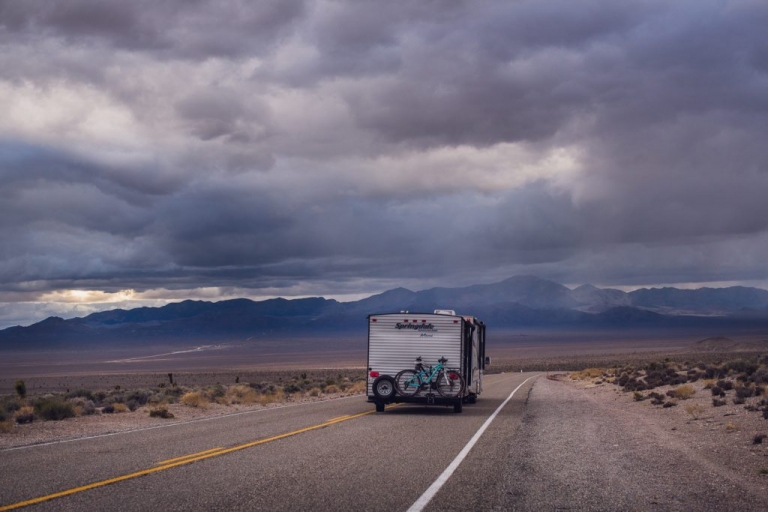 Months Instead of Weeks
Moving an RV and a travel trailer and a car to a different city every couple days or weeks might not sound like a lot of work but, let me assure you, IT IS. There is a lot of 'packing up' that has to happen in order for the RV to move: all the water, power and sewer lines have to be disconnected, stuff has to be rearranged so that the slide-out walls can come in and valuables have to be tied down and secured for the intense amount of jostling that happens during driving. Then, once we're driving, we have to be very careful and strategic about where we drive due to height and weight restrictions and there are only certain spots that the RV can fit to refill gas or where we can stop for a bite to eat or a break. Grabbing chicken nuggets is a much more complex process than on a normal road trip! And that Google Maps drive time estimate? You can go ahead and round up by 30-50% of the normal drive time since the RV tops out around 55-60mph and every stop takes twice as long to maneuver in and out of. Because of this, we've decided to make most of our stops MONTHLY instead of weekly. Yes, we will be visiting fewer states this year but the trade off is much more time to explore these places in depth. Our shortest stay will be Vegas for two weeks and our longest will the be Olympic Peninsula for 4 months. 
Planning Further Ahead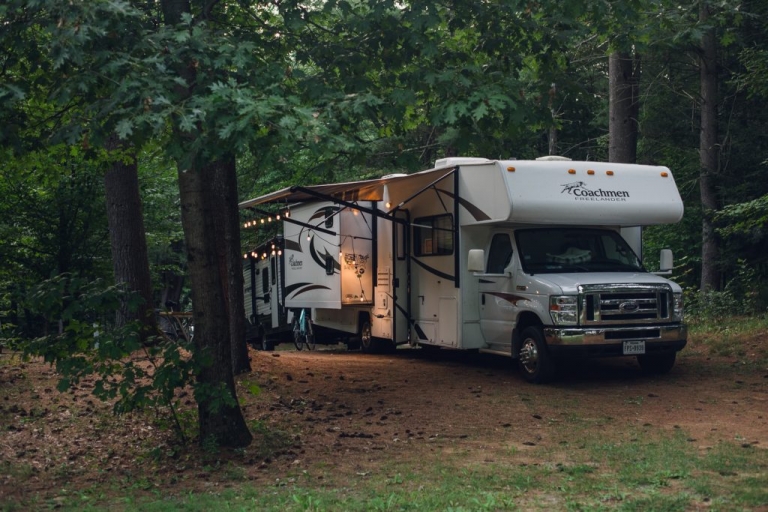 This may sound a bit contrary to my earlier point about over-planning our adventures but, in truth, this gives us a lot more freedom to relax. 2018 (and 2017) were consumed with the incredible amount of logistics that go along with moving to a new area: planning the route, allotting drive days between our work schedules, the nearly insurmountable task of calling scores of RV parks in a new area to find the one in a million that can 1.) accept a set up of our length (55ft), 2.) has the dates available and 3.) doesn't have any prejudice against two units in one spot (the RV and travel trailer combo have been turned down and kicked out of many parks over the years). Honestly, I've felt less like a photographer and more like a travel agent over the last couple years and it reached a point where it was stealing valuable amounts of time and energy I needed to allocate to running Melodic View. Under our new approach, we've actually booked all of our reservations for 2019 before the year even began so I can now sit back and relax and focus on more important tasks.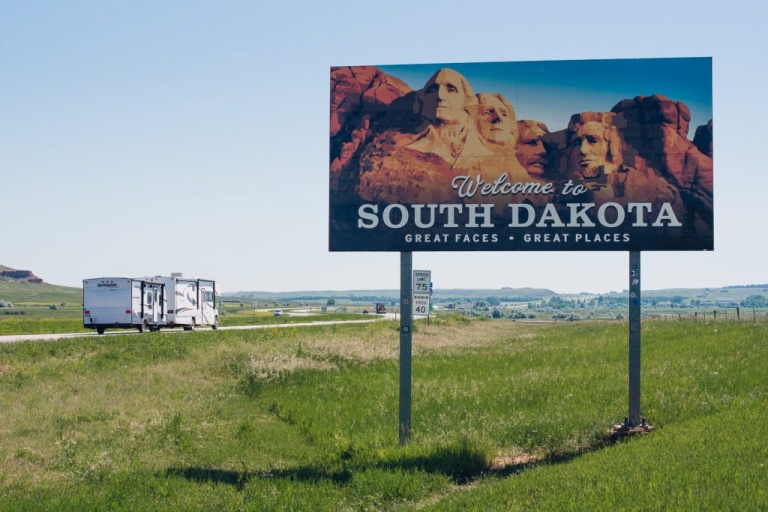 West or Bust
As much as I love certain spots along the east coast (Outer Banks, NC and Maine, I'm looking at you!) the reality of dragging the RV to all ends of the country is simply not feasible. The evergreen Pacific Northwest, the deserts of the Southwest and the grandeur of the Rockies not only hold our hearts but, also hold much more opportunity for the future of Melodic View. Paired with the giant gap of scenery in the majority of the mid-west and the narrow roads and lack of infrastructure in New England, all signs point to west coast life for the RV. Again, this pains me to no end since there are spectacular pockets of wonder all over this amazing country but, we have to make the smart choice and bank on the areas that will bring us the most value for the least amount of travel and logistics.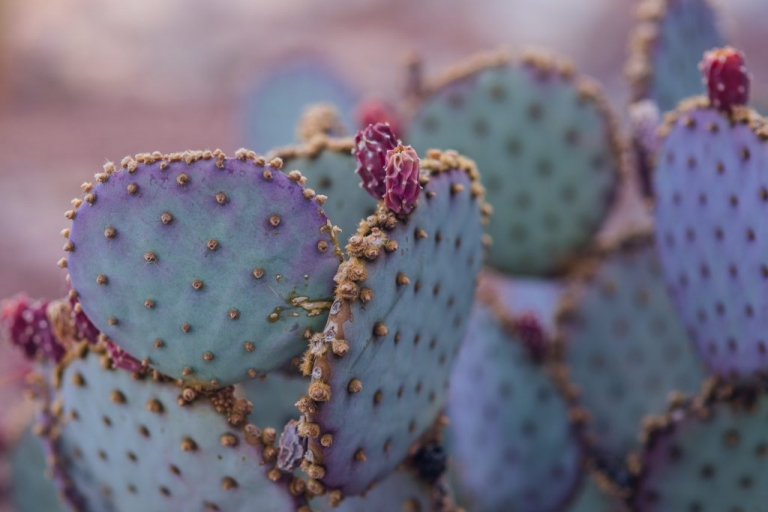 More Vehicles, More Flexibility
When my RAV4 flipped and went flying through the air and landed upside-down in a ditch on July 1st, I narrowly escaped something that could have changed my life forever. Even if I was fine but one of the dogs wasn't – the story and it's lasting effects could have be so much different. Instead, the accident actually served to open up new doors by providing me with a new vehicle that can handle towing the Melodic View travel trailer with my office and Wanderlove Wardrobe inside. This, in turn, gives all of our travel logistics more possibility and freedom of flexibility, the way we originally designed it during our first week on the road in 2016. (If you don't know why we had to quickly change our plans, you can read all about the transmission tragedy on our travel blog). This year, Russ gets to tow his Jeep behind the RV instead of my travel trailer and I won't simply be driving along side in my Nissan Armada – I'll be contributing to moving our possessions from one stop to the next. This will allow us lots of exciting off-roading opportunities in the Jeep and allow us to have two cars for those weeks that Russell needs to drive a couple hours away to fly out of an airport for work.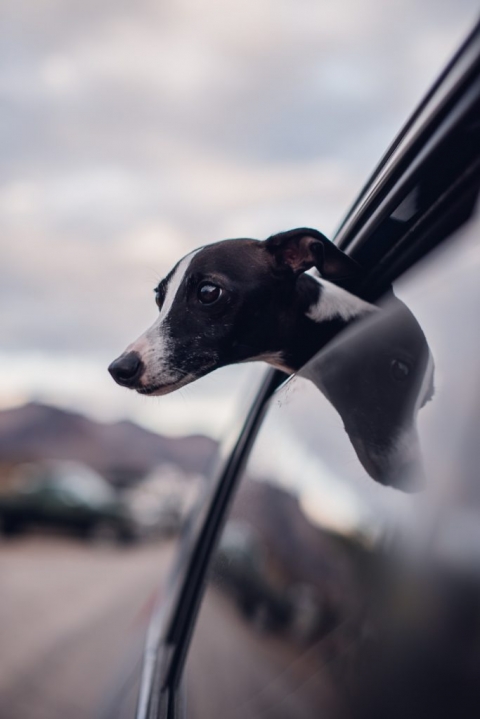 Outside, Everyday
This one is possibly the most personal and most important of all of our changes. For the last several years, we've lived in these amazing places and had so many wonderful natural opportunities literally on our doorstep but, I've often prioritized work to the point where some days… I don't even go outside. I am determined to change this in 2019. I hope to spend at least a little time outside, everyday. Whether this is as simple as a sunset walk or a mid-day break for a bike ride or something more time-intensive like taking the Hobie kayak out on nearby lakes, I want more of my life to be lived outdoors. That's one place where true fulfillment and happiness lives.
2019 will likely be full of adventure and new experiences but, one thing it will certainly be is SLOWER. And I genuinely can't wait to experience more days of nothing planned. 

○ ○ ○
Melody is a full-time nomad who calls an RV home while roaming all over the western US and beyond for couple's adventure photography in the wilds of nature. Her style is cinematic, romantic and richly colored and she believes that the beauty and chaos of nature, with its twisting paths, coarse landscapes and breath-taking wonder is a poignant analogy for relationships. The Pacific Northwest will always hold a special place in her heart but, life is short and the world is wide so check out the travel schedule to follow along with her adventures.
○ ○ ○