Her Full Name: Tina Nguyen
Her Birthplace: Ho Chi Minh City, Vietnam
His Full Name: Jefferie Isaac Rule 
His Birthplace: Warrnambool City, Australia
Where did you meet? We met online but our first date was Anaheim, California.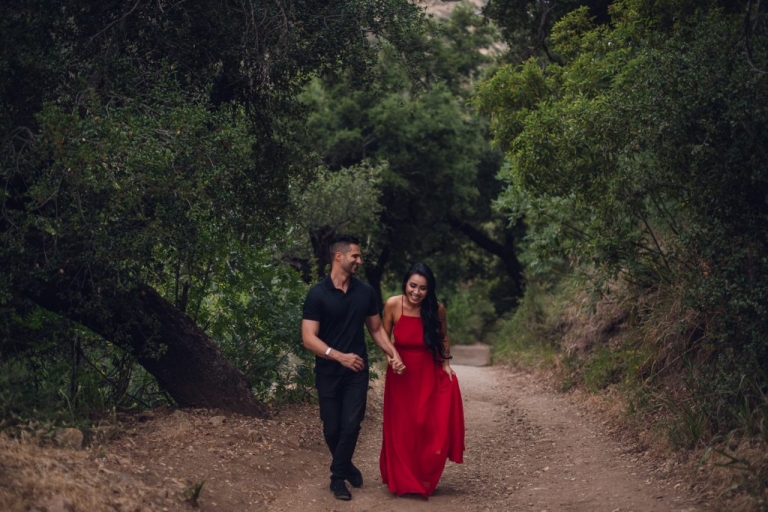 Describe the very first time you met: We started messaging online through Instagram when I came across his profile and liked his picture. We stayed up very late that first night messaging back and forth and we had an instant connection. It felt as though we knew each other for a very long time. We started texting every single day, and he eventually asked me to meet up for dinner. Our first date was in Anaheim, California. I made a reservation for us at this speakeasy bar in the Anaheim Packing House called the "Blind Rabbit". We had an amazing and afterwards, I took him to this hill that overlooks the city lights in Fullerton, California. We stood there looking at the city lights and talking for a while longer before he dropped me back home. It was a very memorable night for us, and we felt as if we had known each other for years even on the first date.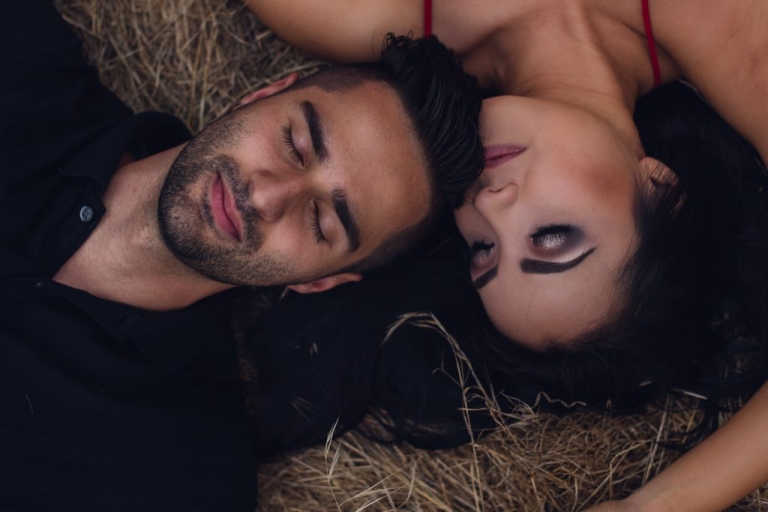 What were your first impressions of each other and what initially attracted you?  We were both initially attracted to each other through out Instagram photos, and we were a bit skeptical because neither he nor I have met anyone over Instagram before. On our first date, I remember walking down the steps of my mother's apartment, and seeing him for the first time, we both were instantly very drawn to one another. We were nervous and also very comfortable being with each other. The conversations flowed very well, and the initial attraction was very high. He said that the first time he saw me he noticed my long hair and also he loved my eyes. When I first saw him, I noticed his shiny eyes and also his smile, and how much of a gentleman he was.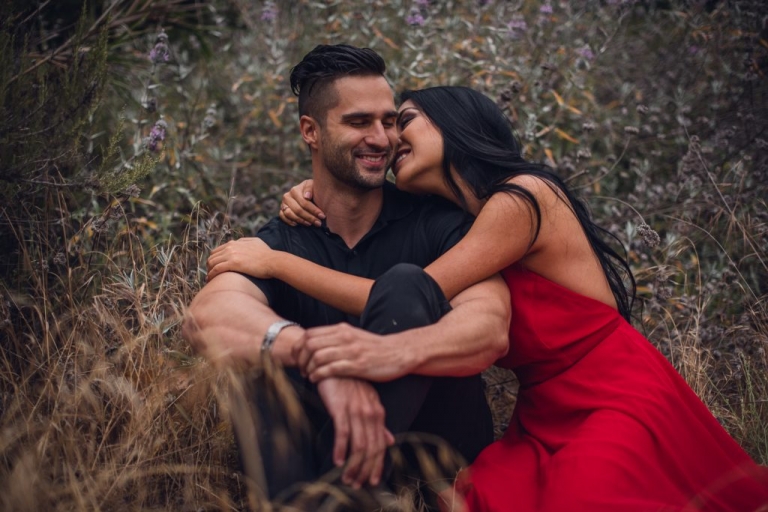 Can you identify specific decisions or life events that brought you together? Both he and I had just gotten out of long-term relationships, and we were not looking for anyone at the moment. We both thought we would just enjoy life and focus on our careers and ourselves. We met almost on accident and unexpectedly started connecting with one another right away. He came into my life at just the right time. We have been each other's rock through the ups and downs for the last year.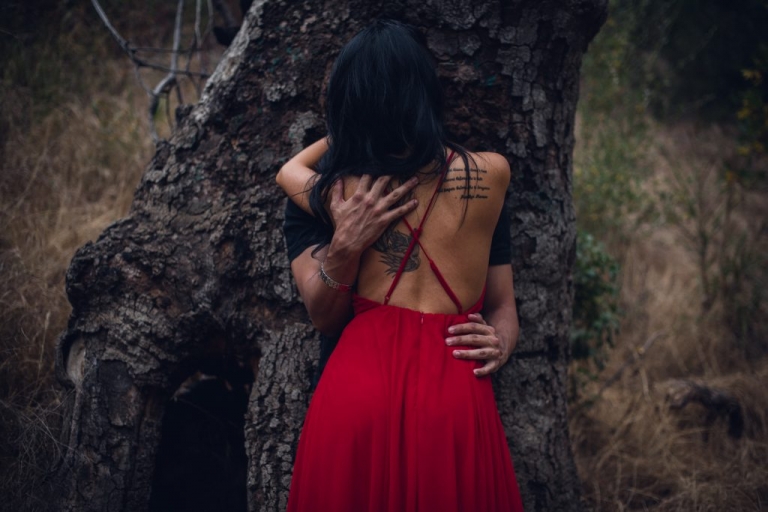 As you saw more of each other, what really made you fall in love?  As we saw more of one another, it was our likeness that made us fall in love. We had so many things in common, and it was as though we were made to be with one another. We like almost all the same things, and we both have a sense of adventure. I took him on a random night hike with me when we first started dating and we had a blast enjoying the silence of the night and the wilderness. We sat on this big rock on top of a hill and talked for hours. We just get along very well, and we fell in love with each other's personality and passion. Both he and I are very passionate about our careers, and are very supportive of one another. I'm currently in graduate school to become a mental health therapist, and he is currently working as a personal trainer at 24 Hour Fitness Gym. We also have a sense of humor and can act as though we are little kids and laugh the whole time we are together. But, we can also talk about very serious and important stuff and process those things together.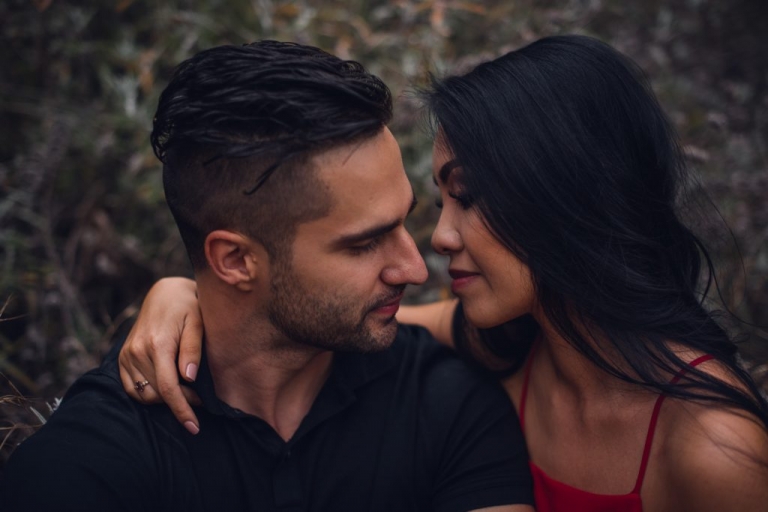 Did your love face any big challenges? Any differences you had to work through?  Yeah we have had ups and downs in our relationship there has been a few big fights that really challenged us as a couple, and we had to look into the issue and see if it is something we can fix and move on, or if we are compatible for one another. We have managed to work out all these issues because we agreed that the important thing is not our pride or our "hard-headedness", it is our love for one another.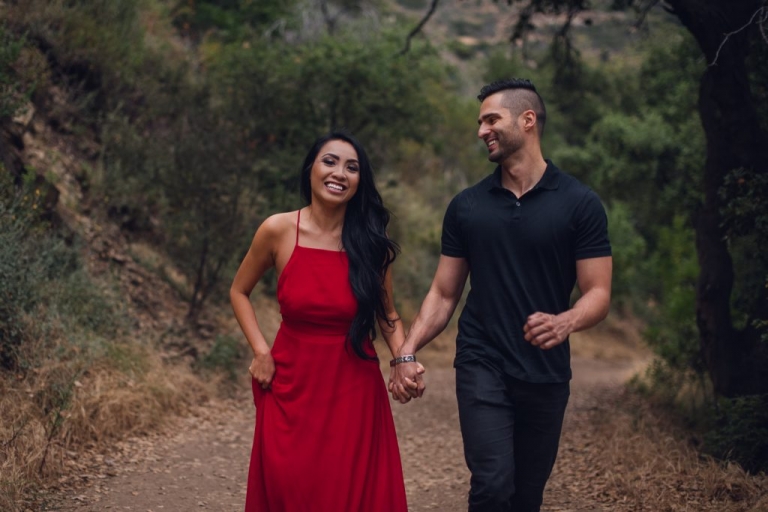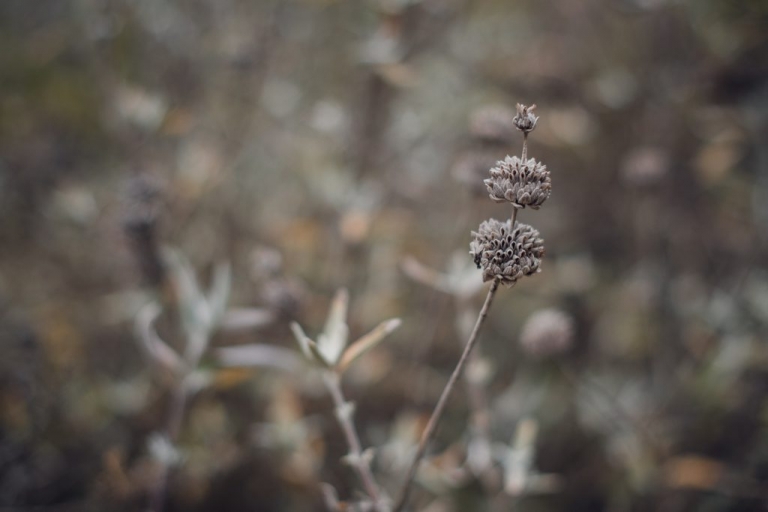 How do the places you have been together help define or shape your relationship?  We both love to be spontaneous and adventurous. We have been to many places together and explore different restaurants and areas together. The date that really solidified our relationship and made it "official" for us was our "whole day" adventure. We decided that we would just have the whole day to each other. So we both woke up before sunrise and drove to Newport Beach to walk on the sand, and watched the sunrise on the pier. We went to the fish market, had coffee at Starbucks, sat and talked, went home and took a nap, went to get random ramen for lunch, and ended the night in LA at a special pop up restaurant. We have plans to travel and enjoy each other's company in different cities around the world. Places, spontaneity and adventures really define our relationship along with our love of nature and hikes.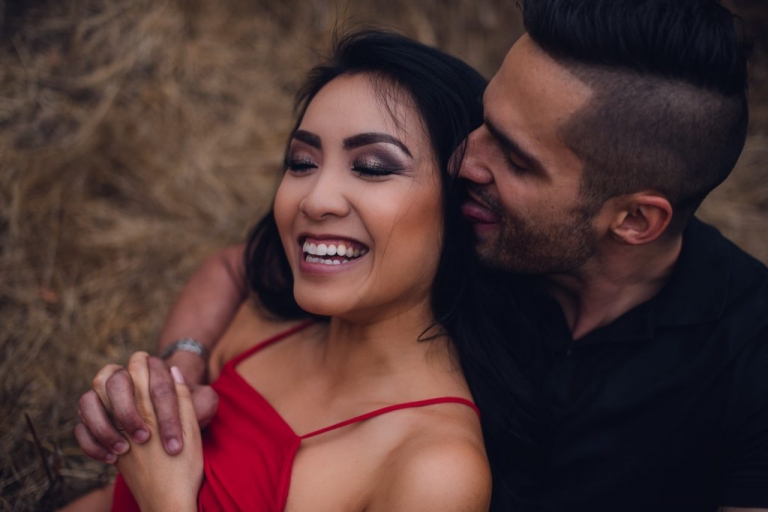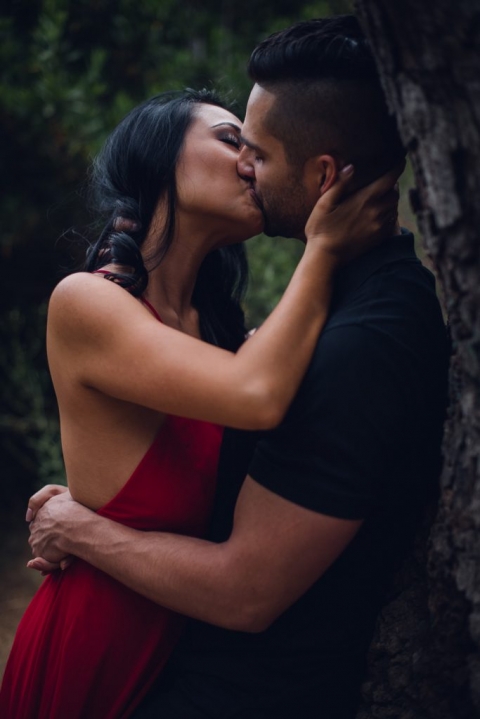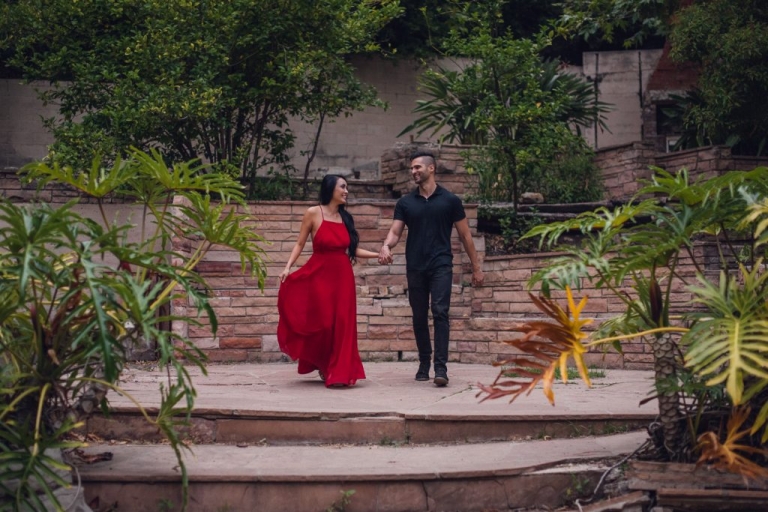 Do you see your location changing in the future? Why or why not? Not really, I think we will mostly be in the same area. We talked about buying a house in the future in Brea, CA. We both want to visit our home towns in Vietnam and also in Australia and see where we grew up. We are not opposed to living in another country, but there are no plans to move anytime soon.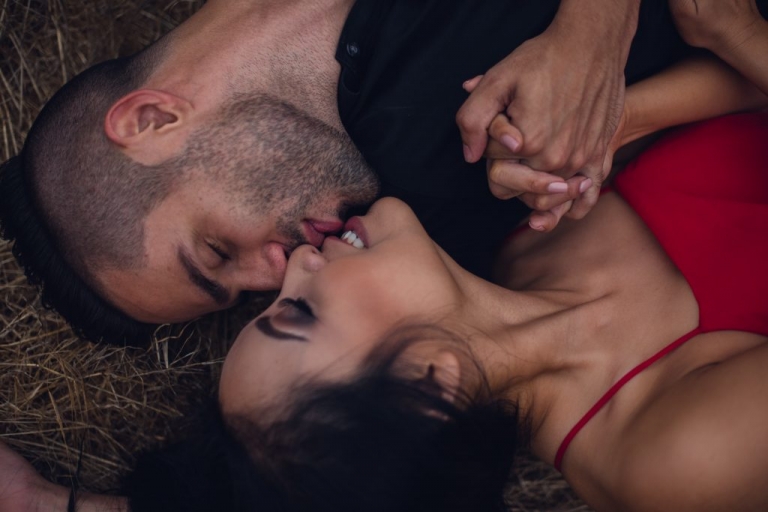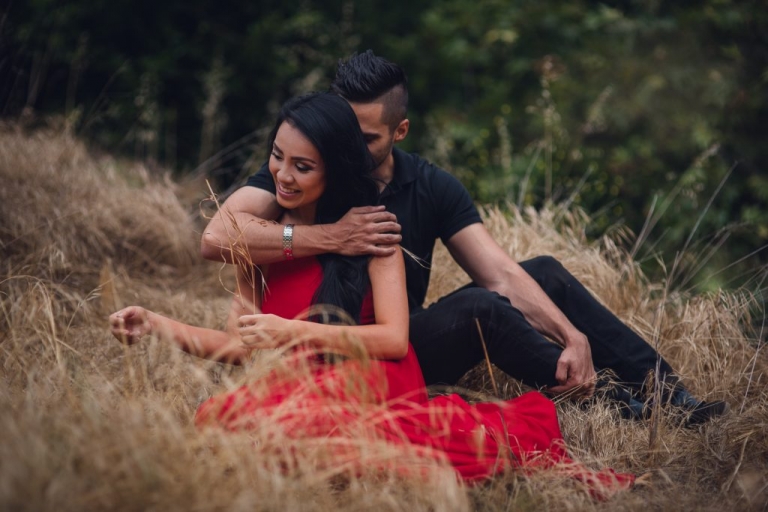 In your own words, describe your style as a couple: We are a very independent couple. We like to spend time with each other, but also still see our friends and family and have our rest time as well. We are supportive and caring with each other, and would drop anything we're doing to be there for one another. We are protective of each other and wait up for one another at night until we know the other is home safely. We believe in never going to bed without saying goodnight or "I love you". Our jobs often required us to be very serious, and our schedules get very hectic, so we always say that we should be each other's paradise and comfort place to go to. We are also very playful with one another and are always teasing and playing around.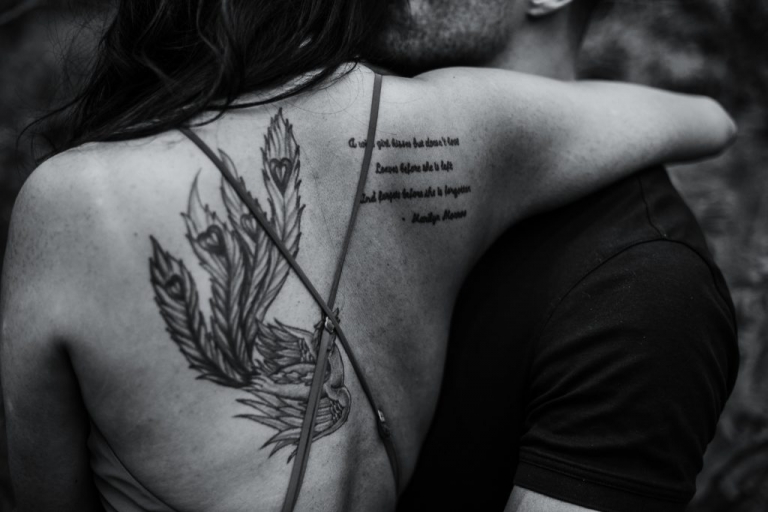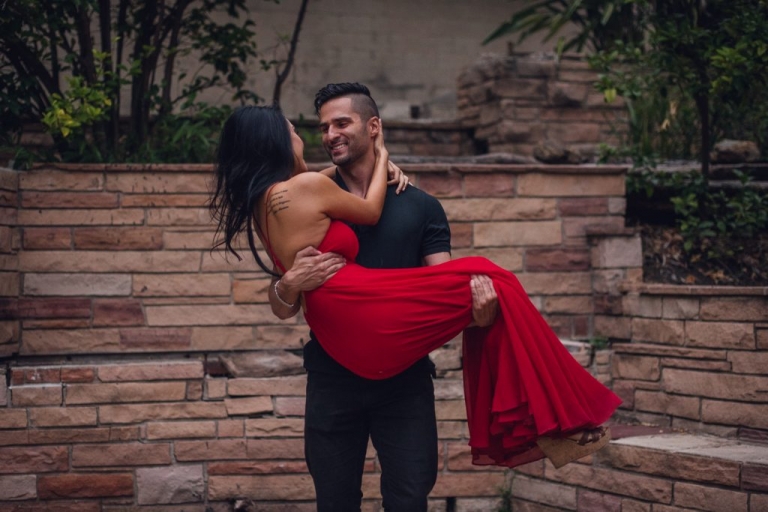 What interests or passions do you share? We love nature (hiking and walks), reading, and passion for people and helping others, food (we love trying different foods together), sight-seeing and seeing different places, and 80's music!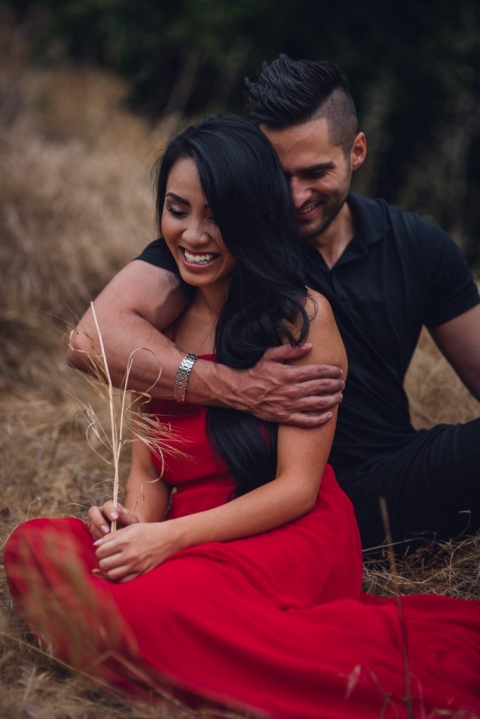 ○ ○ ○
Melody is a full-time nomad who calls an RV home while roaming all over the western US and beyond for couple's adventure photography in the wilds of nature. Her style is cinematic, romantic and richly colored and she believes that the beauty and chaos of nature, with its twisting paths, coarse landscapes and breath-taking wonder is a poignant analogy for relationships. The Pacific Northwest will always hold a special place in her heart but, life is short and the world is wide so check out the travel schedule to follow along with her adventures.
○ ○ ○