There's more than one way to keep warm during winter! Lacey and Jordan brought such an intimate, slow burn to their snuggle session that it is sure to heat up even the Pacific Northwest November chill. They are both artists and I think it's a beautiful thing when two creatives find each other in this mad, analytical world. Jordan works part-time as a tattoo artist which is not surprising considering the couple's sleeves and all-over ink. Lacey is a hair and makeup artist who styled herself and really hit it out of the park.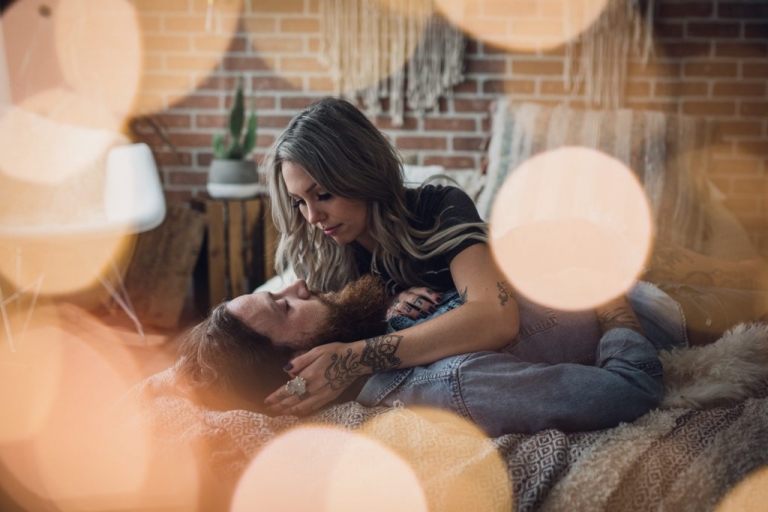 These two wanted to capture their current apartment and this stage in their adventurous lives together. Couple's boudoir sessions are one of my favorite things to photograph because they always show the most realistic picture of a couple and how they interact in a home they've built together. No fancy flowing gown, no mountains to distract from the authenticity. Snuggle sessions show a couple at their most relaxed, vulnerable and loving, among the rooms that make up their life together. There is nothing to compete with the raw emotion the couple shares with each other.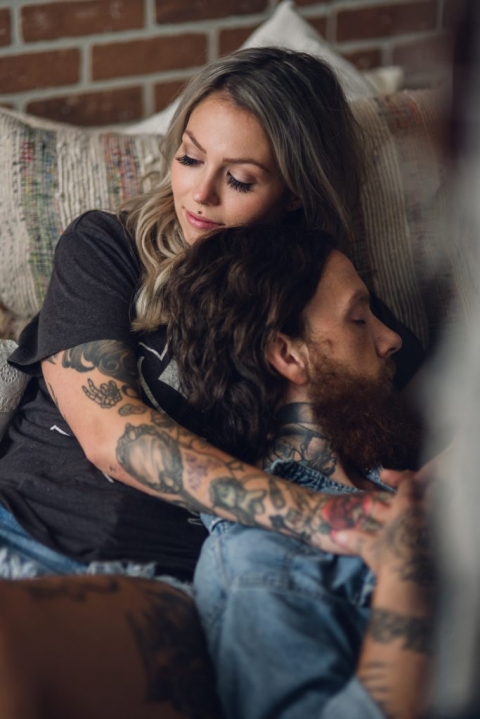 Lacey and Jordan's boho vibe was evident throughout their downtown Seattle loft and I loved how they mixed different textures and patterns to echo the art decorating their bodies. We set a chilled vibe for the scene with some mellow Icelandic music and these two got to snuggling. I love it when couples are fully trusting and just go with the flow, opening up and showing each other how much they mean to one another – each of them making a stand for the other and saying, 'life is better with you and I want to cherish whatever time we have together.'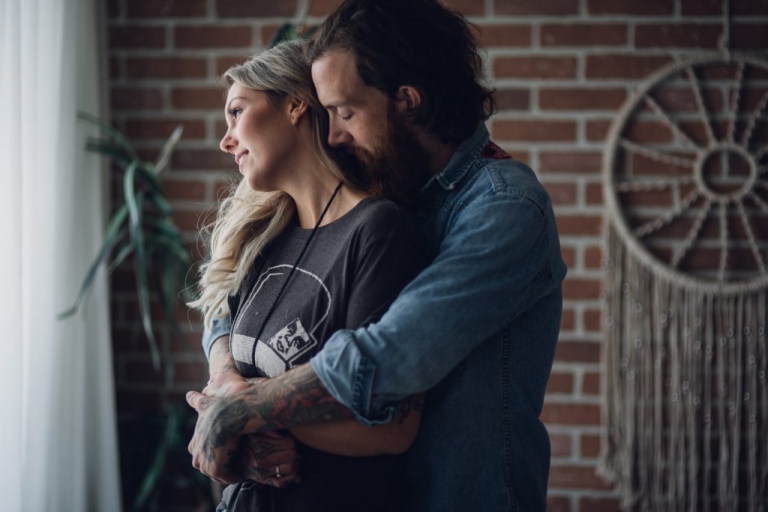 I can't image what it would be like in 30 or 50 years to look back on images like this and remember that glow – how long your hair was, the art hanging in your apartment, the way you two just gazed into each other's eyes and felt completely warm and at home in each other's arms. It all changes SO FREAKIN FAST – years go by the in blink of an eye. A couples boudoir session is an incredible way to immortalize this season in your life and ensure you never forget what it was like to live in a world comprised solely of the two of you.