I'll never forget my first visit to Grand Teton National Park. It was May of 2012 and I'd just been through a really heartbreaking break-up AND had all 4 of my wisdom teeth removed just two weeks before my trip. The surgery was particularly traumatic since two of my teeth were impacted and they had to shatter them into pieces to remove them. During this, somehow my body was fighting off the anesthesia HARD and I happened to wake up mid-way through the procedure. If that wasn't bad enough, I caught an infection during my recovery that nearly landed me in the hospital. Sufficed to say, it was a week of my life that I barely survived and never wish to relive. My saving grace was a trip I'd planned to Wyoming at the end of May which is one of the things that kept me going and gave me something focus on and live for.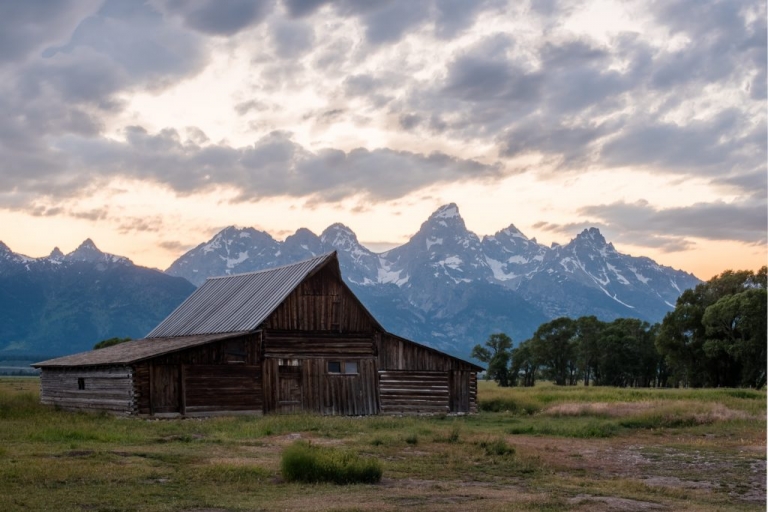 By the time I boarded the plane to Salt Lake City, I was completely drained both emotionally and physically. But, a small part of me was beginning to recognize a new resilience growing inside me. I'd been through the ringer but I was still alive and still heading to the mountains where, I knew from experience, if there were ever a chance for rejuvenation and rebirth I would soon be face to face with it.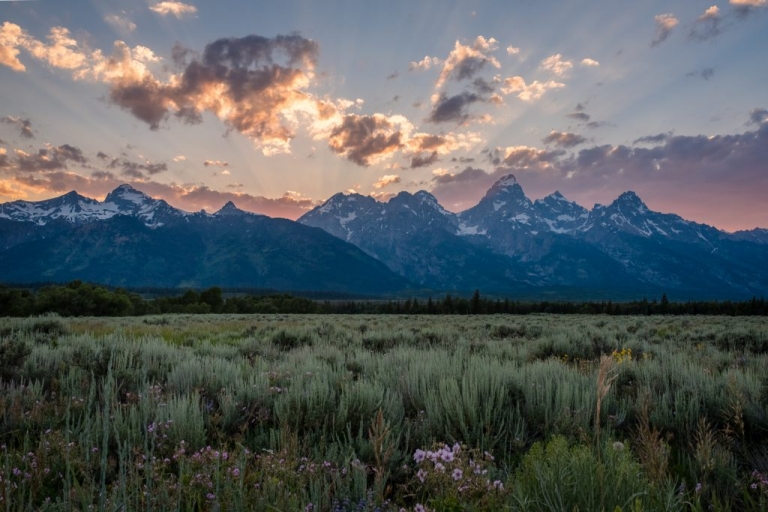 The next 10 days were nothing short of miraculous: Yellowstone and Grand Teton National Parks unspooled their splendor with a voracity and verve that left a permanent impression upon my greedy eyes and battered heart. The trails and lakes brought me back to life and reminded me there was much more unspeakable beauty in my future. I emerged from the landscape at peace with the loss and braver for having survived it.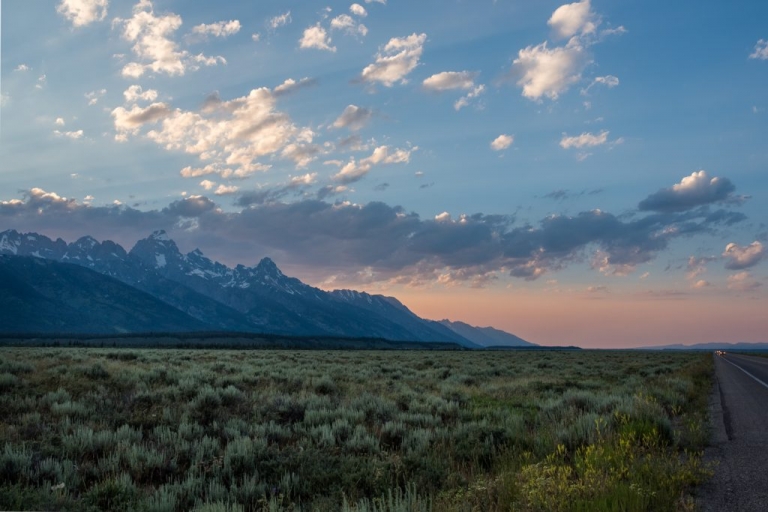 It would be 5 long years until I laid eyes on the Tetons once more. Last year, I had the joy of introducing them to Russell on our way from Colorado to Montana. My second encounter was just as magical as the first as we frolicked in lupine fields under an impossibly glorious sunset. It was during this visit, with the knowledge and hard-won evolution I acquired through during the interim years that allowed me to see the park with new eyes – eyes that recognized it as a stunning elopement location. Any couple who wants an unparalleled backdrop of mountains and grandeur need look no further than this hidden gem of the national park system.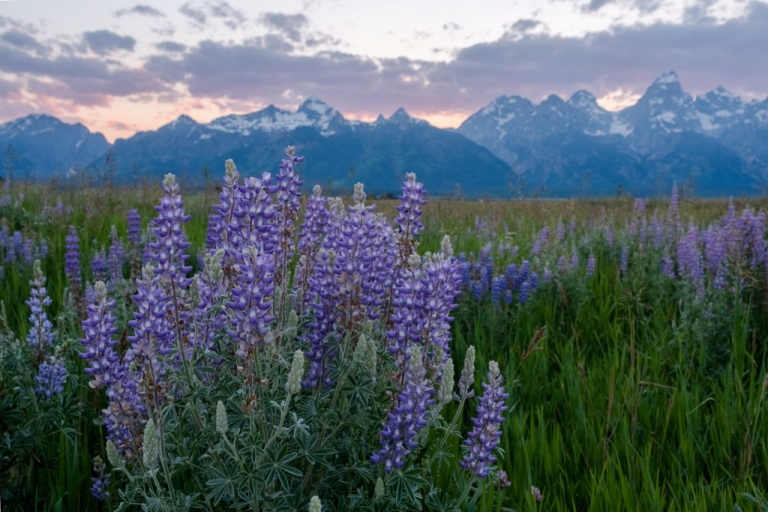 Despite a day of mild snow during my first trip, I would definitely recommend May as the perfect time to plan your adventure elopement to skip the heavy winter weather and the busy summer crowds. With fun western town of Jackson Hole, WY so nearby and everything from kayaking to hot air ballooning at your fingertips, the Tetons offer countless avenues to adventure and wonder. But with so much to explore, even my two stopovers seem woefully inadequate and I'm eagerly longing for my next visit to Wyoming!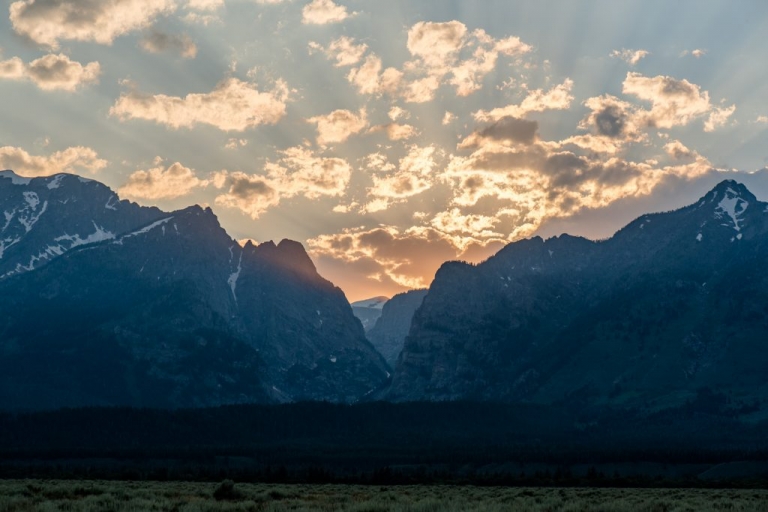 ○ ○ ○
Melody is a full-time nomad who calls an RV home while roaming all over the western US and beyond for couple's adventure photography in the wilds of nature. Her style is cinematic, romantic and richly colored and she believes that the beauty and chaos of nature, with its twisting paths, coarse landscapes and breath-taking wonder is a poignant analogy for relationships. The Pacific Northwest will always hold a special place in her heart but, life is short and the world is wide so check out the travel schedule to follow along with her adventures.
○ ○ ○