As an adventure elopement photographer, I love taking my couples off the grid to remote spots where they can revel in the intimacy of their day in a private way without tons of tourists gawking and snapping cell phone photos of these total strangers dressed up in wedding attire (yes, this does happen…a LOT!) However, not everyone is up for a long hike (honestly, I'm a short and sweet hiker myself) so I started thinking about other ways do get a couple (and any guests) to remote, beautiful spots and realized that off-road vehicle are definitely an awesome option! While Russell's Jeep Wrangler is ready and willing to haul a bride up the side of a mountain at the drop of a hat, here are some spots that are just better left to smaller vehicles. ATV's and UTV's are the perfect solution for that sweet spot!!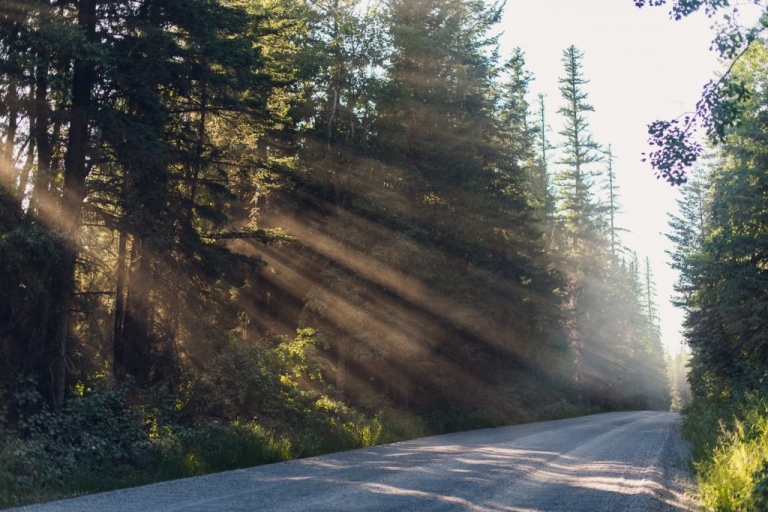 Recently, we had the chance to spend some time in Glacier National Park and decided to rent UTV from Glacier Ridge Runners for a day trip on up a mountain path for some great views of the Montana terrain. We started our drive down a dusty road and were pleased by the amazing rays the sun created through the trees when it crossed paths with the dust we kicked up! I instantly hopped out and had Russell drive back and forth over this little stretch of road until the rays created the shot I was hoping for!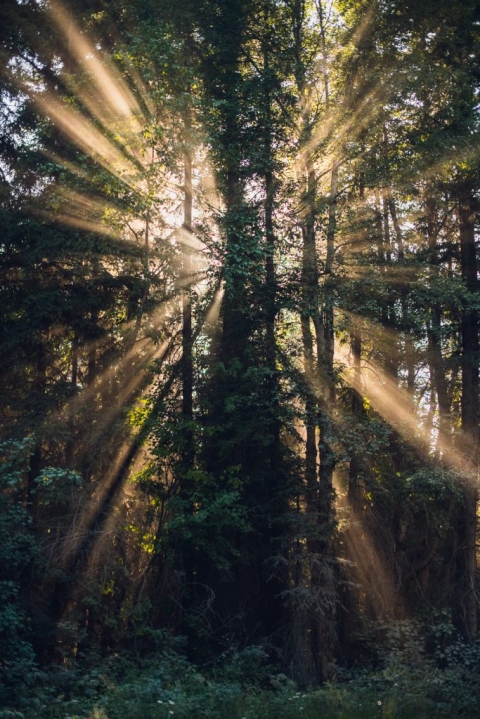 We then began to make our way up the narrow dirt path that wound through dense forest and slowly snaked upwards. Of course we had to stop for photos every so often which caused the drive to take a bit longer than it normally would have 😉  Russell was the designated captain and I was in full safari-mode, handing out of the window and frantically switching lenses as shots presented themselves in the scenery.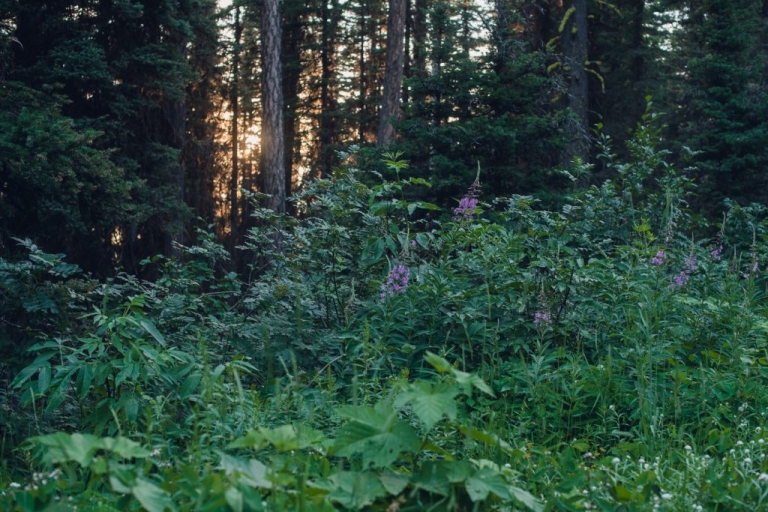 When we finally reached the summit, we spent a long time just soaking in the views and trying to pick out notable landmarks from the surrounding areas. As we watched the sun slowly sink, we both agreed that a UTV would be an awesome choice for any adventurous couple looking to elope in a secluded spot without undergoing a massive, grueling hike to reach their destination.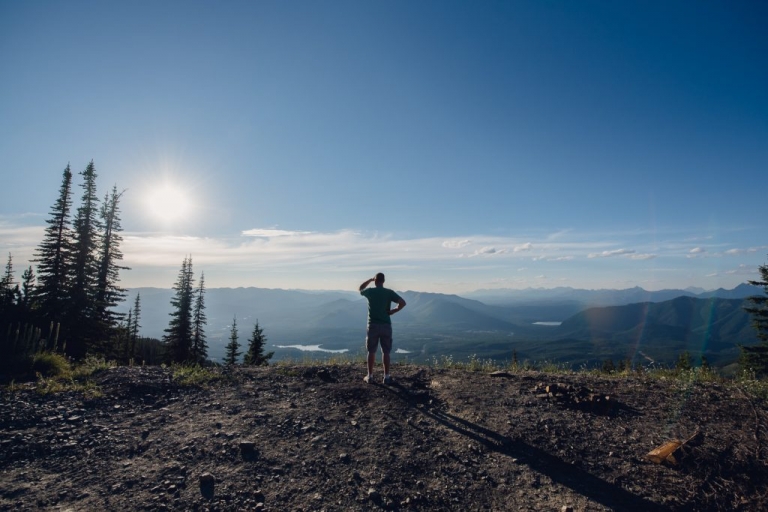 No traditional venue can beat a view like this for your wedding day! As most of you know, I am a stanch supporter of adventure elopements which allow couples to reclaim their wedding days and dedicate them to a celebration of the love they share instead of a party thrown to entertain friends and family. If the idea of eloping is appealing or you're curious as to why someone would choose to elope or what the options are, you should check out my post answering some popular questions I've been asked regarding adventure elopements.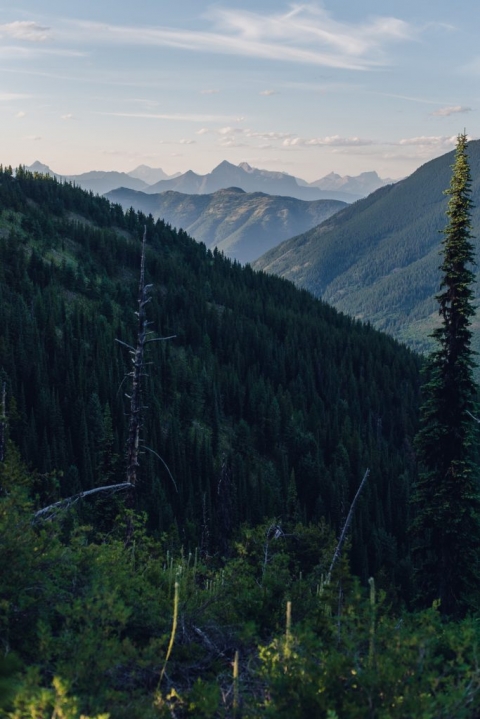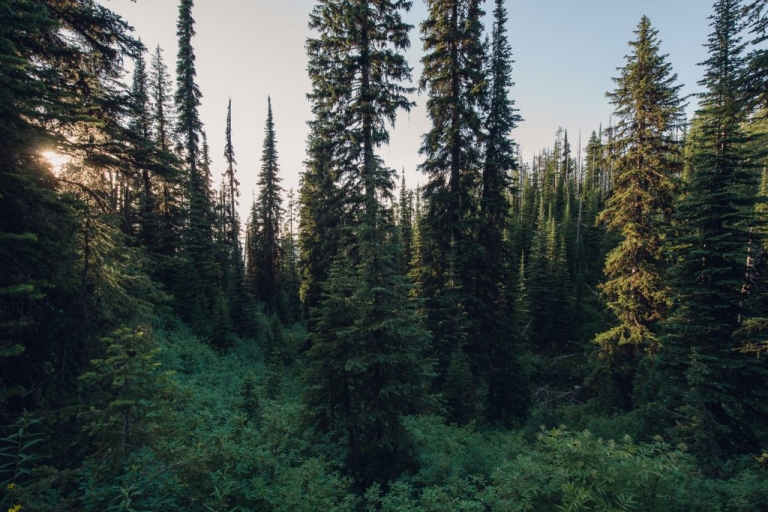 That sunlight hitting the dust never gets old! I probably took 50 photos of it throughout our trip dreaming of what I could do with an adventurous couple down to elope with that light to frame them!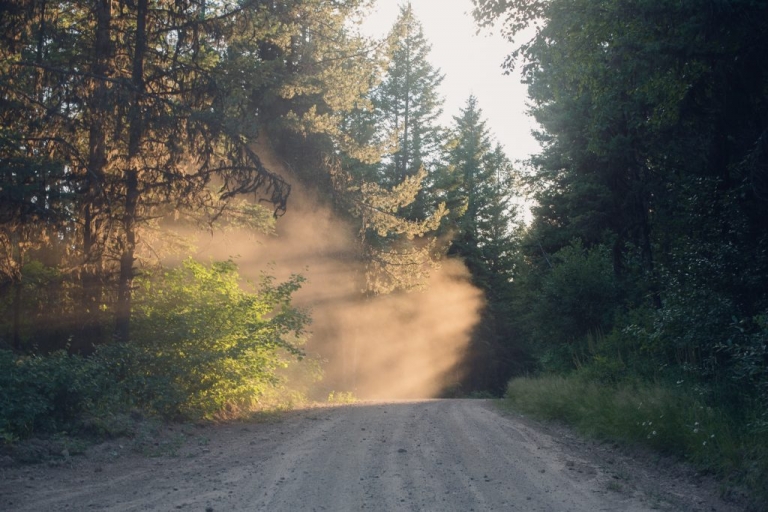 After descending back down the mountain, we headed back to our campsite at the awesome and woodsy Sundance Campground to relax in our Eno hammocks and spent some quality time with Hazen and Otis after abandoning them for the day's adventure. We cooked dinner over campfire and I sipped red wine and edited some photos in my hammock making it a pretty perfect day all around.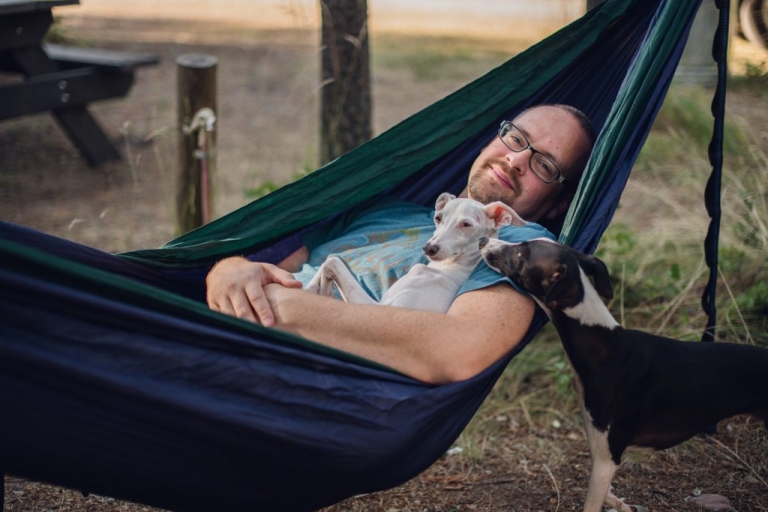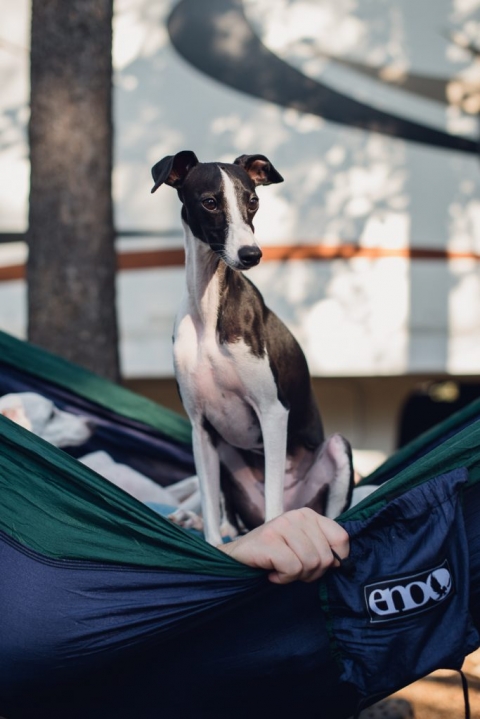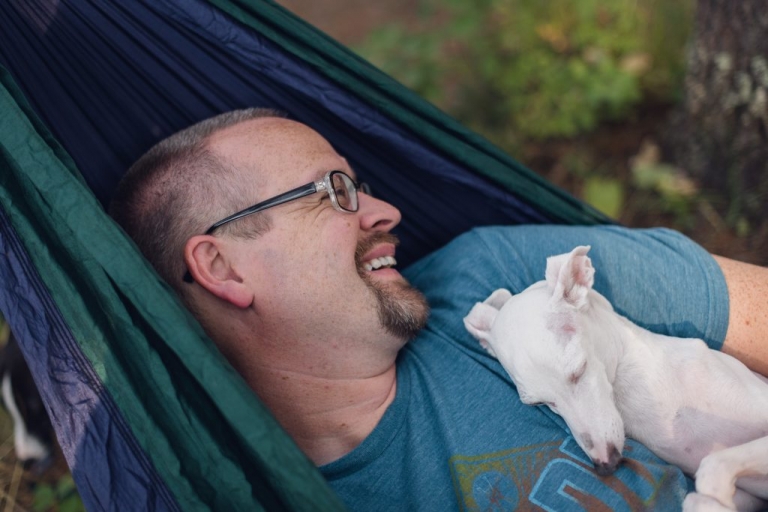 ○ ○ ○
Melody is a full-time nomad who calls an RV home while roaming all over the western US and beyond for couple's adventure photography in the wilds of nature. Her style is cinematic, romantic and richly colored and she believes that the beauty and chaos of nature, with its twisting paths, coarse landscapes and breath-taking wonder is a poignant analogy for relationships. The Pacific Northwest will always hold a special place in her heart but, life is short and the world is wide so check out the travel schedule to follow along with her adventures.
○ ○ ○