Summers in Washington state are as close to perfection as you can hope to get. Last August we spent some time on Fidalgo Island and took a much-needed break from driving at Fidalgo Bay RV Park. We wanted to take advantage of the gorgeous scenery surrounding us and decided to head out on a kayaking adventure in Deception Bay, not too far from the San Juan Islands.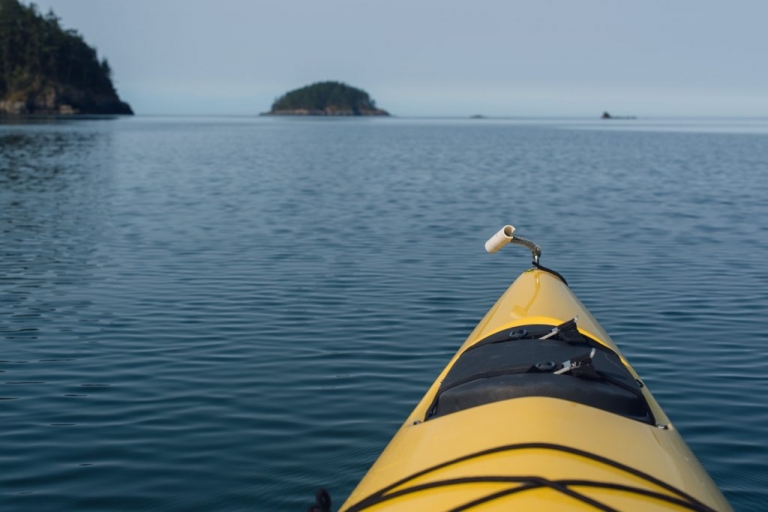 We booked an early morning paddle with Anacortes Kayak Tours alongside one of their tour guides. What we ended up with was a private 1.5 hour tour of the area as we happened to be the only 2 customers who selected that sunrise time slot. This little jaunt over the waves included heading into a snug little sea cave, seeing a seal and a bald eagle, and touching a disgruntled crab and various sea-growing vegetables.
Along the way we got some history of the area and nearby towns, and a few riddles to keep us on our toes:
If a sundial is the time piece with the least moving parts, what is a time piece with the most?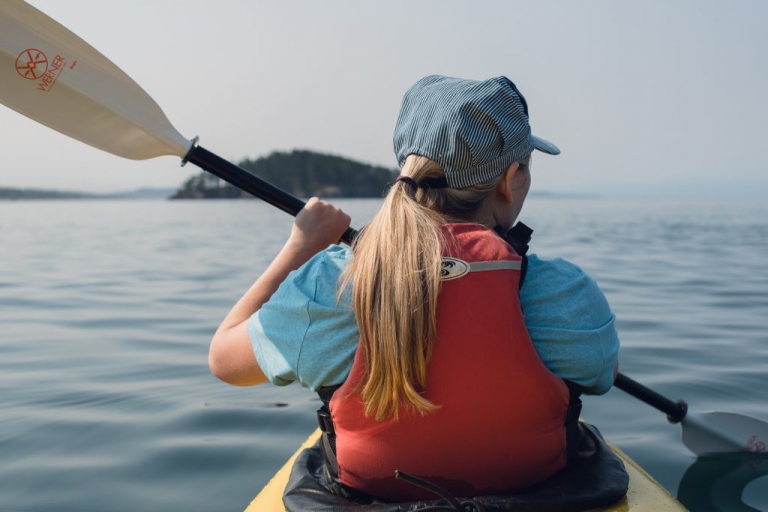 The waves were quite calm on the gorgeous, glassy-sea morning and it made for an incredibly relaxing time slicing through the Washington waters. This kayaking trip was definitely one of the experiences that led us to purchase our own kayak just a couple months ago!
Another fun thing during our outing was the edible vegetation notes by our guide. He was happy to explain that you can eat the Bull Kelp leaves and stalks and they aren't incredibly awful tasting. Apparently they taste "just like you'd expect", which to me seems like household PVC plumbing, and wet newspaper. The second snack available in the area we learned about is Rock Weed or Rock Kelp, which has affectionately been labeled "Ocean Cheetos" when dried, cooked, and covered in parmesan cheese. This is something I'm going to take his word for, especially after learning that the pods of this plant are filled with 'an aloe like fluid' which is also used in their reproduction.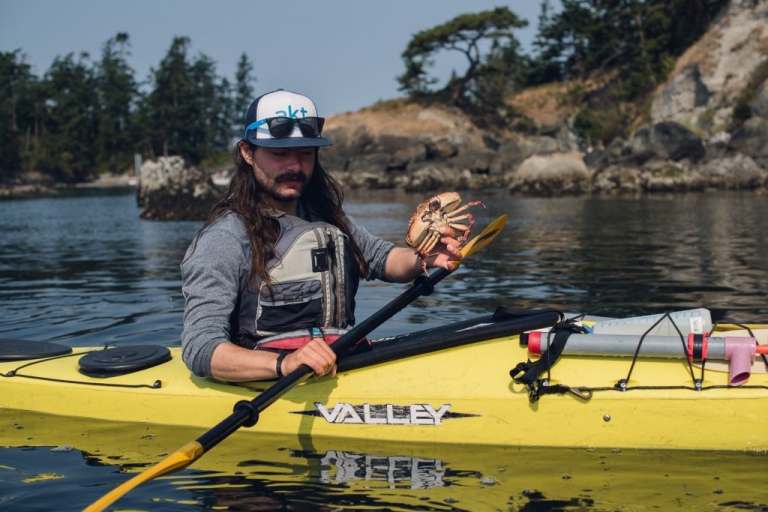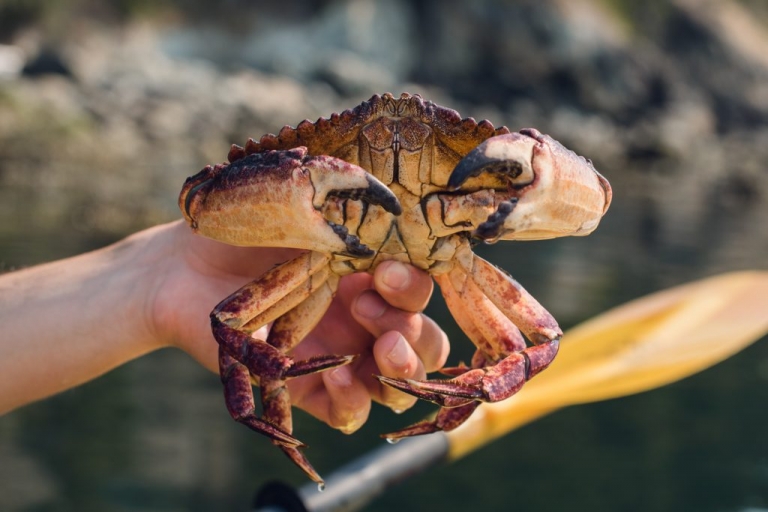 All in all, it was a great paddle and a splendid way to spend a few hours in the early morning. We did opt to find lunch afterwards – outside of the water.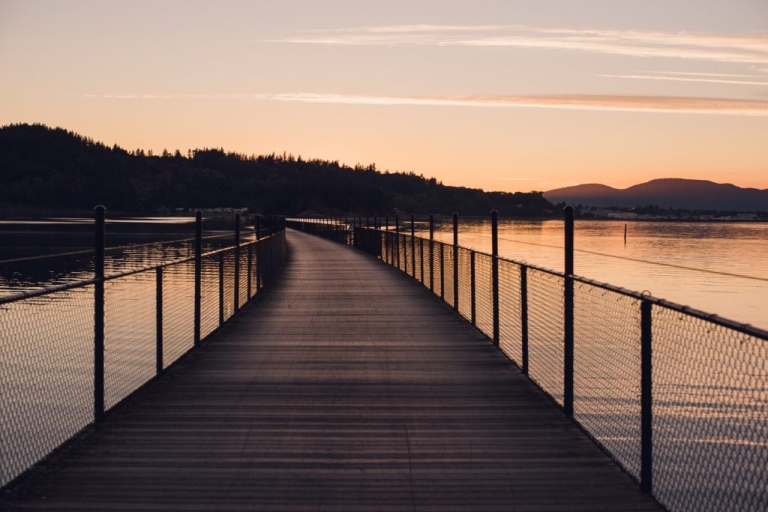 For those of you curious about the answer to the riddle, the timepiece with the most moving parts is….an hourglass 😉

○ ○ ○
Melody is a full-time nomad who calls an RV home while roaming all over the western US and beyond for couple's adventure photography in the wilds of nature. Her style is cinematic, romantic and richly colored and she believes that the beauty and chaos of nature, with its twisting paths, coarse landscapes and breath-taking wonder is a poignant analogy for relationships. The Pacific Northwest will always hold a special place in her heart but, life is short and the world is wide so check out the travel schedule to follow along with her adventures.
○ ○ ○