I've always said that Olympic National Park is amazing place for elopements, intimate weddings and adventure sessions but, this sweet bride opened my eyes to what a fantastic backdrop Ruby Beach is for adventure bridal portraits. It was a warm, early September day when Sarah and I drove from Port Angeles to the western coast of Washington. I still remember her awe-struck gasp as we turned that final corner and she saw Ruby Beach stretching below us.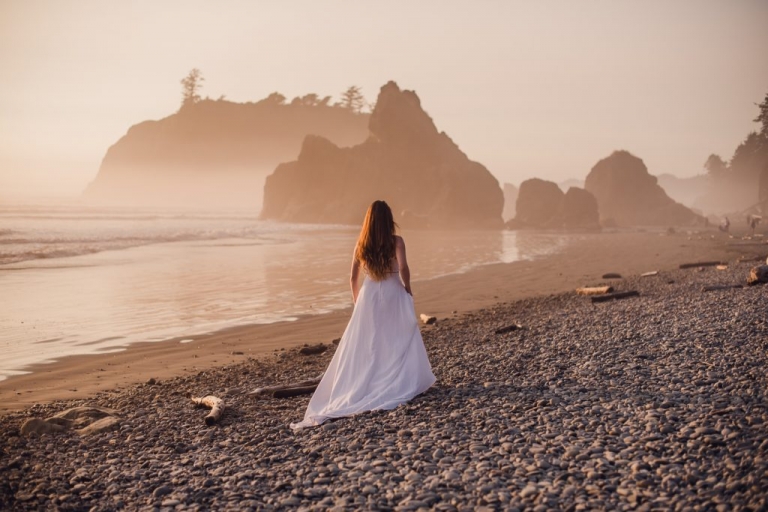 She'd brought two different white gowns and we began with a two piece stunner that included a Free People top and a long full skirt with a train. As the sun sunk lower in the sky, she changed into an ethereal Free People dress and we waded into the ocean and climbed rocks and gave the dress an umber border of Olympic mud.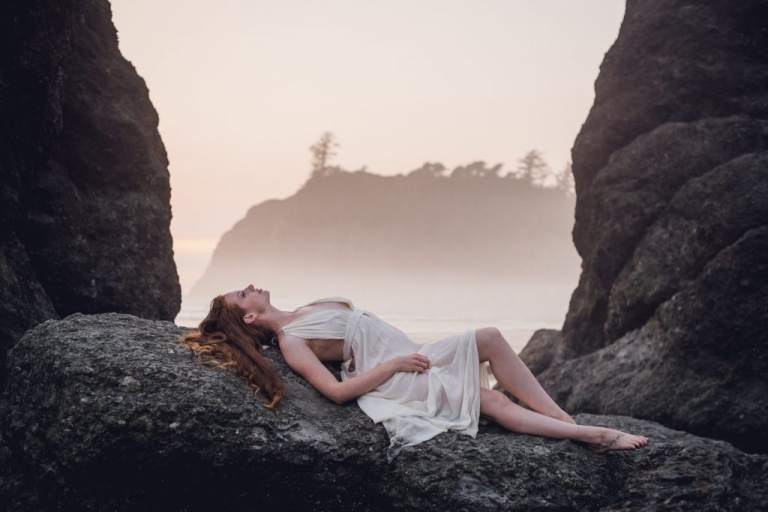 Just after sunset, we were treated to a heavy mist that rolled in from the ocean and hung between the sea stacks and rows of evergreen trees. For the tone of Sarah's bridal portraits, we focused on creating images that evoked feelings of intimacy and vulnerability: two things that contribute to a strong marriage. She wanted to remember how beautiful she felt among the imposing rock and fearsome crashing waves. Of all my visits to Ruby Beach over the years, this day was easily one of the most poignant and meaningful. This spot will always have a special place in my heart.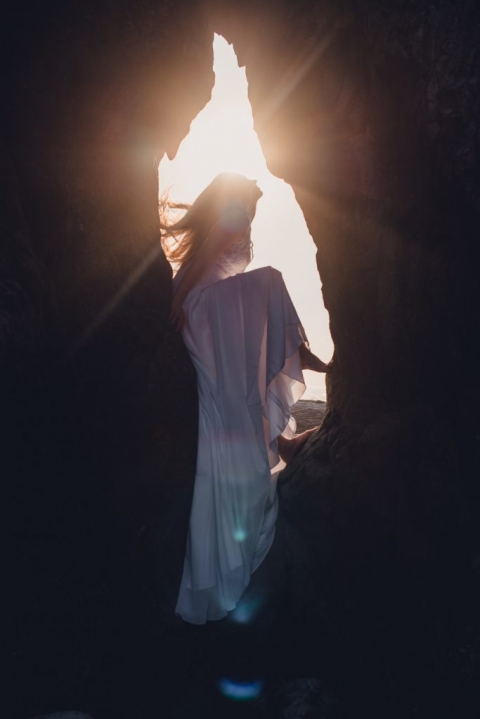 If you're planning an elopement, it definitely doesn't mean you have to sacrifice all of the things that are a part of a traditional wedding like a bridal portrait session. Why not continue that adventurous theme and take yourself on a little pre-wedding-moon? Create a time for yourself to really honor the stage of life you are in that is coming to an end and fully realize and understand the new life you are about to enter into with that person you have chosen to be by your side for the rest of your days. Plan a trip to the place you feel most alive in or a beautiful spot you've always wanted to explore. Go by yourself and see what you discover. Somewhere along the way, schedule a portrait session for yourself so you can always remember what your final days before marriage were truly like. Let those photographs remind you of the strong, complex woman you were when you entered this marriage – the person you will still be despite joining your life to another.