2018 was far and away the best year on the road full time. We pulled off an entire loop of the US in the RV and threw in an amazing international trip in autumn. I complied a Wanderlust highlight video from the year and included some of my favorite images with short descriptions below!
Some of my absolute favorite images I took this year happen to be vertical photos which aren't video friendly! So here are some photos that I LOVE but couldn't include in the highlight reel…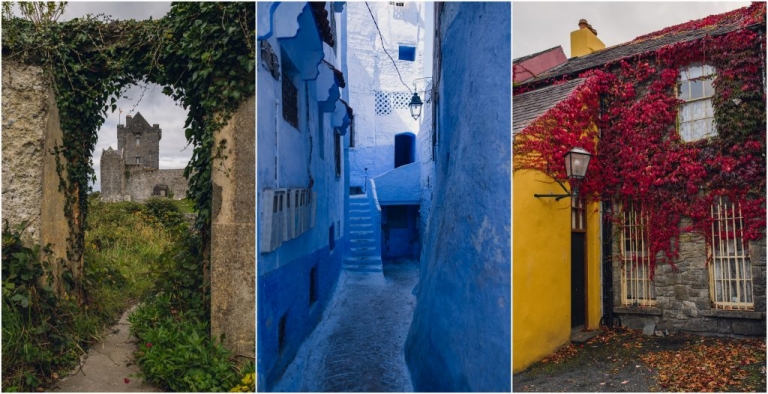 These three vertical shots just bring me so much joy with their vibrant colors! The left and right images are from Ireland and the middle image is just one of many stunning alleyways in Chefchaouen, Morocco: known as the Blue City.
These three are, again, from my amazing month abroad. The left image is from Scotland and the two on the right are from Marrakesh, Morocco. The contrast in these two countries was stunning – especially visiting them back to back like I did! It would tough to lug all of my chilly winter wear around the 90 degree Moroccan desert!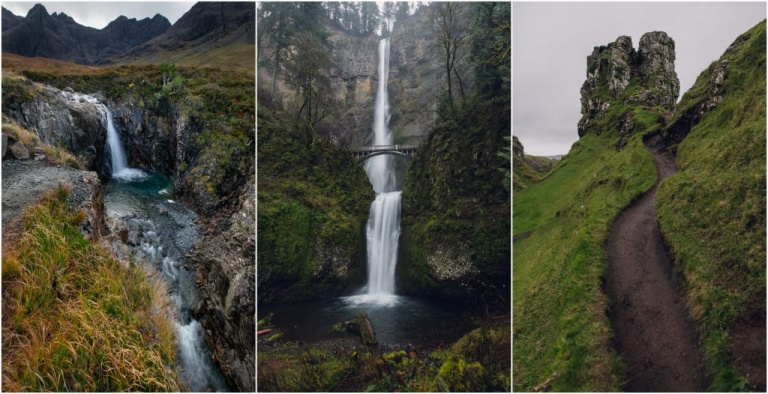 I've always been a waterfall hunter so seeing the Fairy Pools in Scotland (left) and Multnomah Falls in Oregon (center) were definitely fun. The Fairy Glen on the Isle of Skye rounds out this trio (right).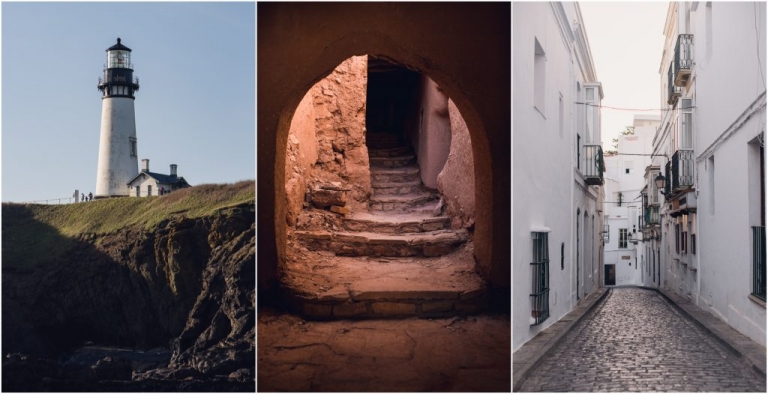 My last collage of vertical images takes us from the Oregon coast to the depths of Aït Benhaddou in Morocco to the whitewashed streets of Tarifa, Spain. So much to love!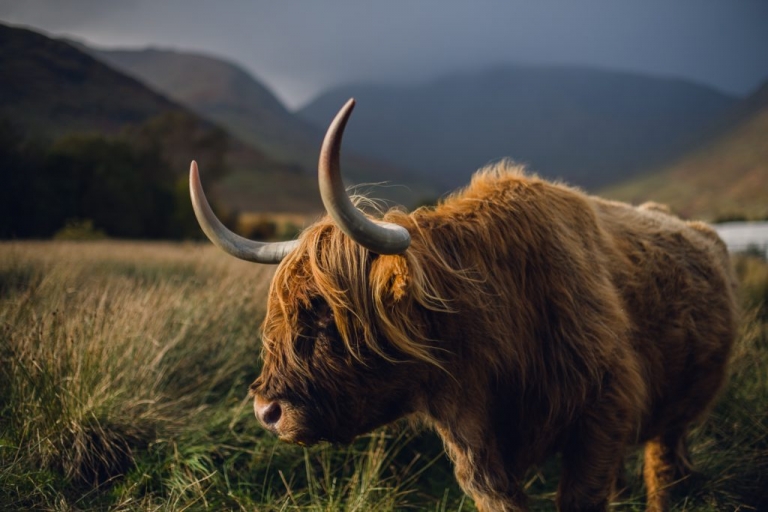 This shot of a Scottish highland cow has become one of my favorites from my trip this past October. I was walking to the ruins of a castle and this guy wandered right up to me and posed just perfectly gazing into the setting sun.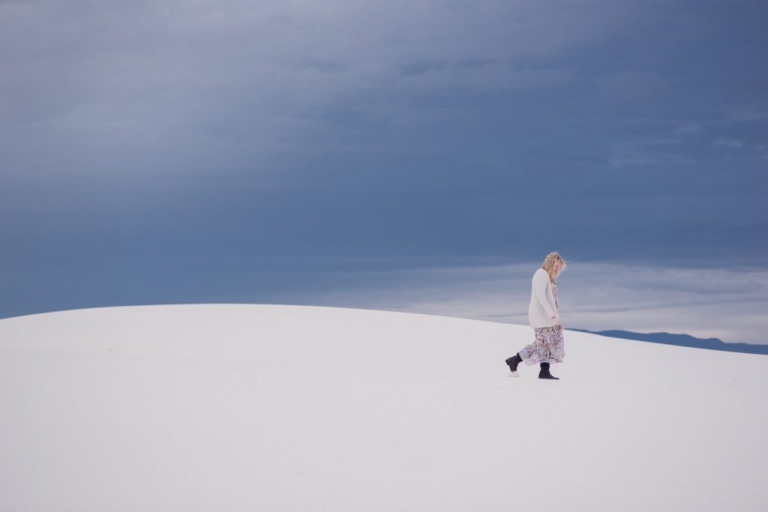 We started off the year with a stop at one of our favorite spots: White Sands National Park in New Mexico. This officially kicked off our time in the Southwest! February is a wonderful time to visit this desolate and magical spot. My favorite is always sunrise because you're usually the person out on the dunes and you never know what kind of show the sky will put on!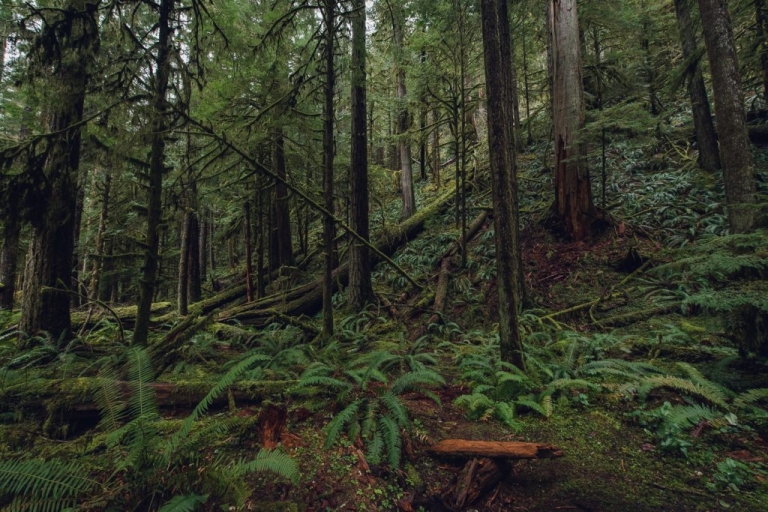 I would be remiss if I didn't include an image from my favorite spot on earth: the Olympic Peninsula. We got to spend two whole month camped out in paradise last year – traipsing through the rainforests and frolicking along the jagged coastline.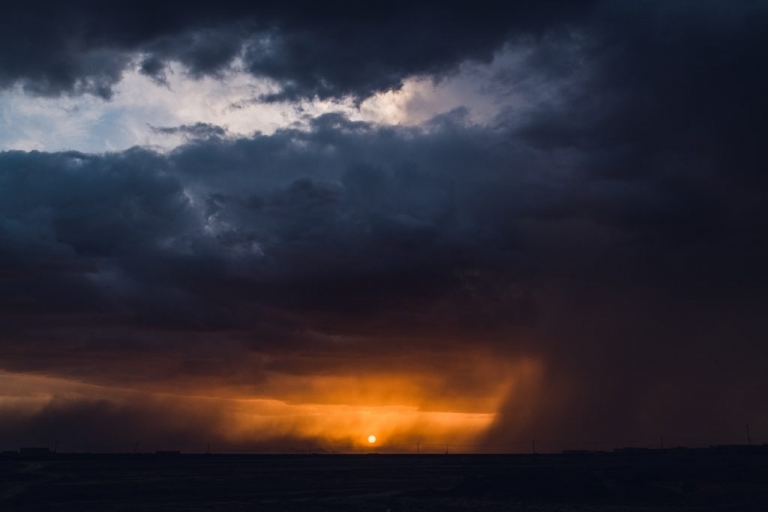 This was a crazy desert storm at sunset when I arrived in the Sahara Desert! It made for some of the most dramatic skies I saw all year long.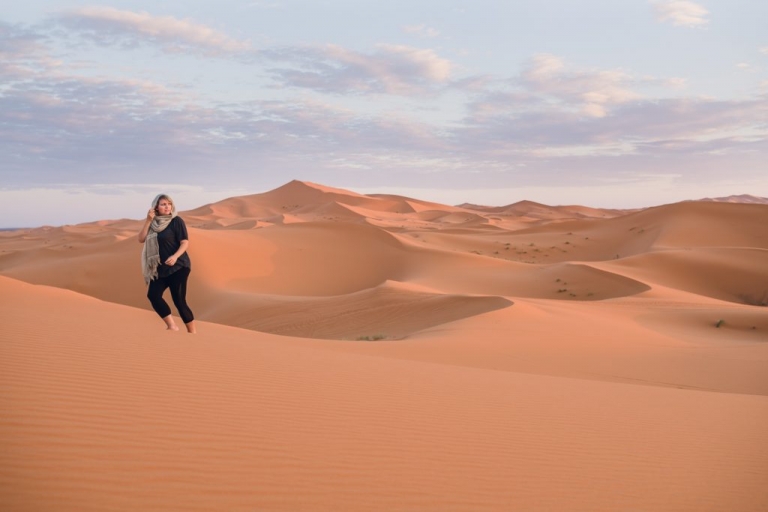 At the end of every year, I make a calendar for myself with photos of the highlights of the year that is coming to a close. After sifting through thousands of photos, this image, taken at sunrise on the dune of the Sahara desert, won the cover spot on my calendar.
I can't wait to see what unknown adventures await me in 2019!

○ ○ ○
Melody is a full-time nomad who calls an RV home while roaming all over the western US and beyond for couple's adventure photography in the wilds of nature. Her style is cinematic, romantic and richly colored and she believes that the beauty and chaos of nature, with its twisting paths, coarse landscapes and breath-taking wonder is a poignant analogy for relationships. The Pacific Northwest will always hold a special place in her heart but, life is short and the world is wide so check out the travel schedule to follow along with her adventures.
○ ○ ○